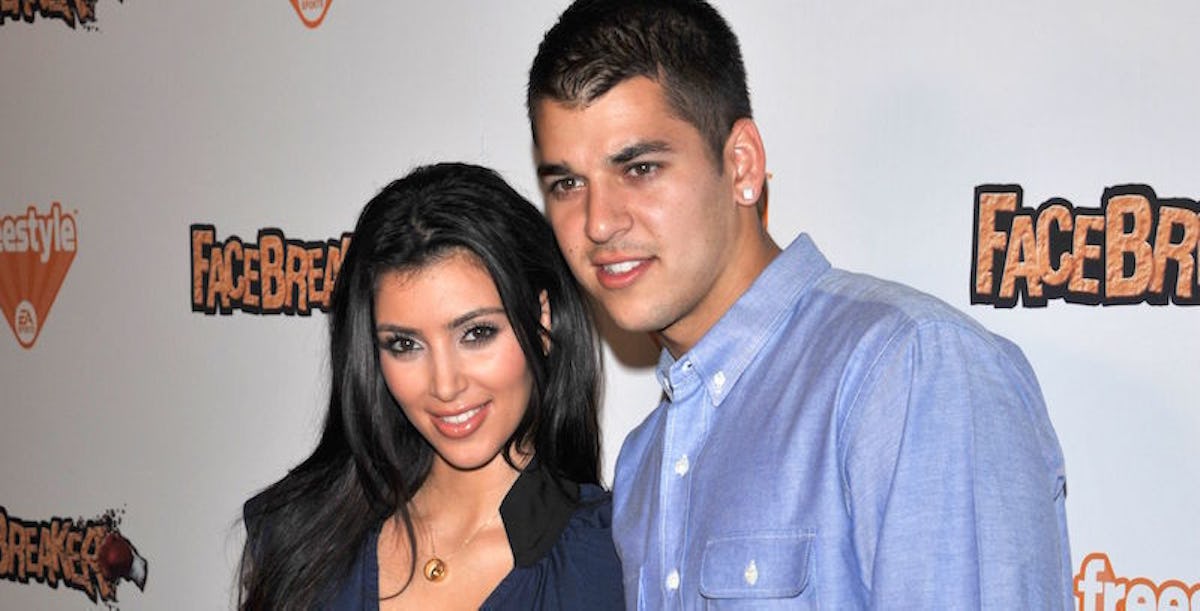 Rob Kardashian Admits He Had A Crush On Kim K And The Internet Is Horrified
REX/Shutterstock
Uhh, excuse me, Rob?
I think we need to talk about your relationship with Kim Kardashian.
In a new clip from an episode of "Rob & Chyna," the couple sat down to talk about their childhood crushes.
Yup, in the middle of their breakup rumors and baby shower drama, a playful clip of Rob Kardashian and Blac Chyna surfaced on the web.
Things started out fine and normal when Blac Chyna revealed she had a thing for Ricky Martin when she was younger.
The 28-year-old giggled and sang "Livin' La Vida Loca" to really get in the spirit. All right, all right. Good choice, Chyna.
Then we learned which ladies Rob was crushing on when he was just a kid. Here's where things get interesting... lol.
First, Chyna revealed JLo was a favorite of the 29-year-old reality star. That's normal, right?
I bet several boys had crushes on Jenny from the Block growing up. I mean, the girl is hot. Who can blame them?
Then, before the end of the clip, literally like .2 seconds before it ended, Chyna threw in,
And Kim Kardashian.
*SPITS OUT COFEE ALL OVER LAPTOP* UMM, what the fuck?
Rob?? YOU GOT SOME 'SPLAINING TO DO, BOY.
The man 100 percent owned up to having a crush on his sister. He simply said,
That is also pretty accurate.
I REPEAT, WADDAFUK?
Hmm, OK, so where do we go from here?
For starters, let's check out what people on Twitter think.
It looks like fans are horrified, just as you'd imagine.
We all don't know what to do with our lives now that we know Rob had a childhood crush on his sister.
It's OK, everyone! He was just a little boy! A weird-ass little boy, but he was just a kid!
Actually, Rob never specified how old he was when he had a thing for Kim. For all we know, he could have been 12.
AIGHT, NVM. ROAST THE SHIT OUT OF HIM, PEOPLE.
Be sure to check out the full video above if you want to spit up your breakfast.
Citations: Rob Kardashian Crush On Kim Kardashian (Daily Mail)