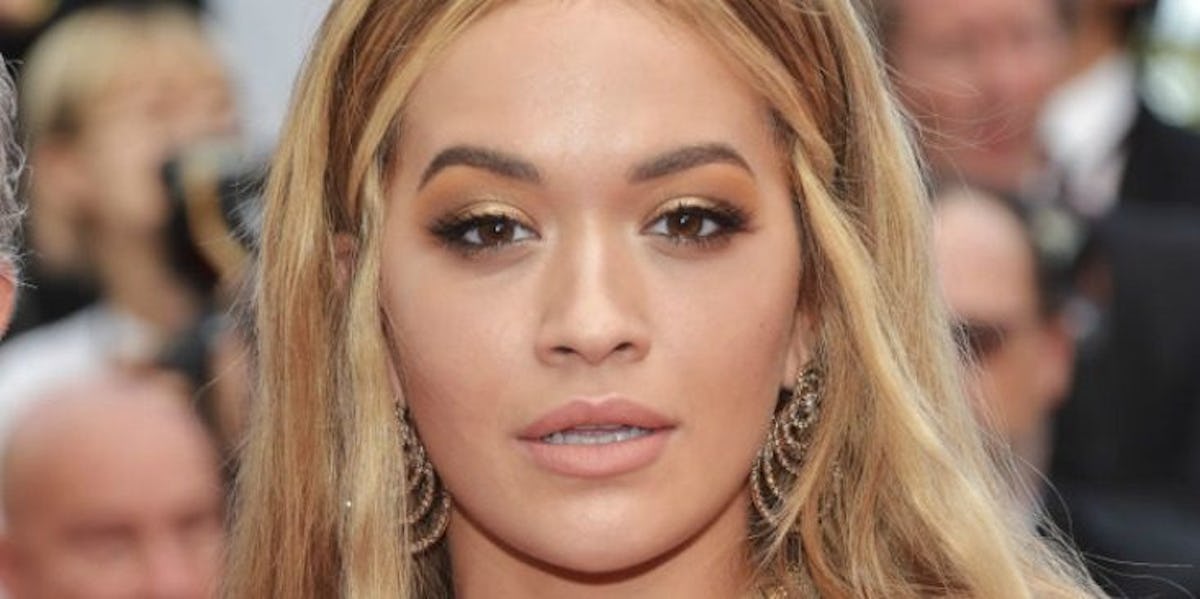 Rita Ora's "Your Song" Is The Perfect Jam To Listen To When You're Falling In Love
Pascal Le Segretain/Getty Images
Rita Ora is one of my favorite artists. All of her music makes me feel like an absolute kween when I listen to it. "Your Song" is no exception. I have listened to this song at least 35465457 times since it came out in May, and I hope she performs it at the Teen Choice Awards on Sunday, August 13. Word is, she's opening the show with KYLE and Lil Yachty. CAN'T WAIT. Anyway, let's get back to my obsession enjoyment of "Your Song." After extensively studying these lyrics, I can't help but wonder, who is Rita Ora singing "Your Song" about? The lyrics make me want to have a summer crush that breaks my heart, really badly.
I don't wanna hear sad songs anymore I only wanna hear love songs I found my heart up in this place tonight Don't wanna sing mad songs anymore Only wanna sing your song 'Cause your song's got me feeling like I'm I'm in love, I'm in love, I'm in love
Do you see why I'm curious? Whose song is she singing? I must know. Ora keeps her dating life pretty private. According to People, Ora dated Rob Kardashian (so random) for two months in 2012 and was linked to Blink-182 drummer, Travis Barker, in 2016 (also, so random).
Her most public relationship has been with Taylor Swift's ex, Calvin Harris. The pair split in 2014. In 2015, she explained to Marie Claire that it's not a good idea to mix business with pleasure. BURN. Kind of slim-pickings for breakup song material.
I still can't help but feel that this song has to be about someone close to Ora. Here are more lyrics to make your heart skip a beat:
No fear but I think I'm falling, I'm not proud But I'm usually the type of girl that would hit and run No risk so I think I'm all-in When I kiss your lips, feel my heartbeat thump
Fun fact: Ora didn't actually write the song. During an interview with 92.3 AMP Radio, Ora divulged that the song was sent to her by Ed Sheeran. He sent her the song via email and said "I think you could kill this." Turns out, these two are actually very good friends. Their personal relationship helped to build the song into the banger that it is. Rita said during the interview,
It's an important song for me because I did it with a dear friend of mine, which makes everything more special when you do it with people you actually like and love.
So now I'm wondering, who did Sheeran write this song about? I sort of like the haze of mystery. I would also like to take this opportunity to thank Ed Sheeran from the bottom of my heart for bringing this song into Rita Ora's hands — it made my summer.