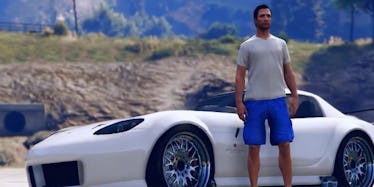 Someone Recreated The Touching 'Furious 7' Paul Walker Tribute In GTA V (Video)
Paul Walker is no longer with us, but his presence is still alive and well. On Wednesday, we showed you a video in which a portrait of Walker was being painted.
Now, someone recreated the tribute to Walker from "Furious 7" in Grand Theft Auto V.
The video is set to "See You Again" by Wiz Khalifa and Charlie Puth. It's well done if I do say so myself.
Even though the homage is made up of video game characters, it's touching in a very real way. Check it out up top.