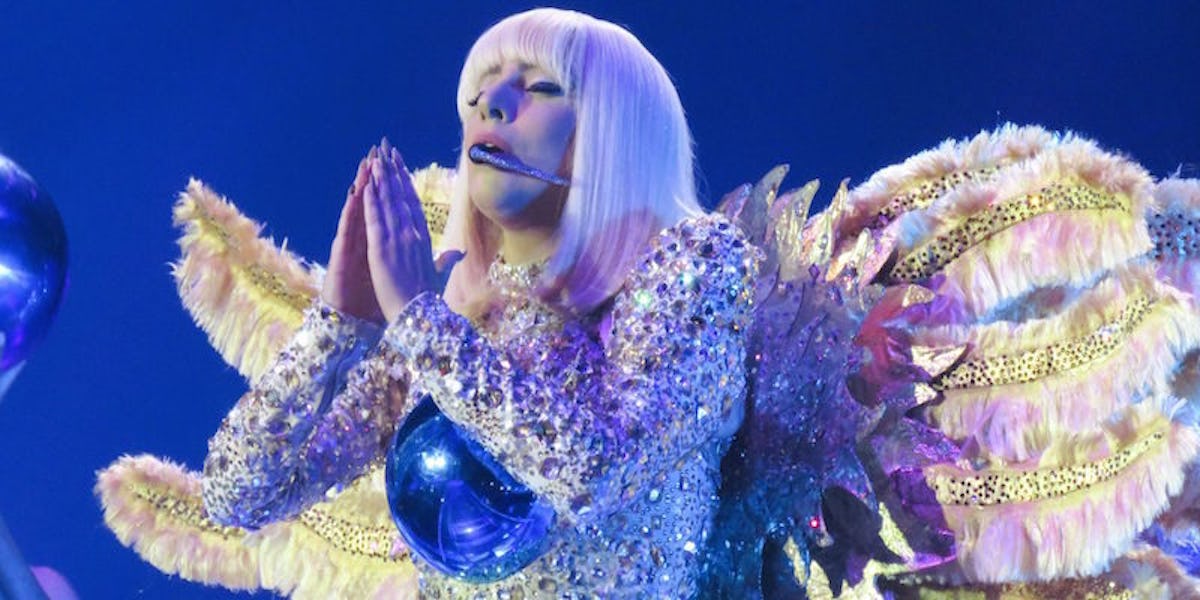 Lady Gaga Dropped A Teaser For Her New Single And We're Already In Love
REX/Shutterstock
OMGOMGOMGOMGOMGOMGOMGOMGOMGOMGOMG NEW LADY GAGA!!!!!
OMGOMGOMGOMGOMGOMGOMGOMGOMG!!!!!!!!
It's been three years since Lady Gaga released new music. Three long, empty, bored, hollow, pointless years since momma gifted her little fame monsters with nuggets of sweet sweet vocal candy.
The drought is over, though. September 9 marks the official end of there not being new music.
Gaga released a small teaser for her song on Instagram today, and holy diamond encrusted meat suit on top of a golden phoenix does it sound absolutely amazing.
Aside from the preview, we don't know much about the song except it's releasing on Friday, it's called "Perfect Illusion" and Lady Gaga can effing PLUG like none other on Twitter.
THIS IS MARKETING, BABY!
I'LL BUY ANYTHING SHE EVER WANTS TO SELL EVER!
Mark Ronson is also credited as a producer on the song along with Tame Impala.
Singers on the track will reportedly include Kevin Parker and BloodPop.
. @MarkRonson Most stylish AND talented thank you very much pic.twitter.com/qVJKl0L2LT — Lady Gaga (@ladygaga) September 8, 2016
TGIAFBTINLG! (Thank God it's almost Friday because there is new Lady Gaga.)
Citations: Check Out the Cover and Lyrics For Lady Gaga's 'Perfect Illusion' (Billboard)