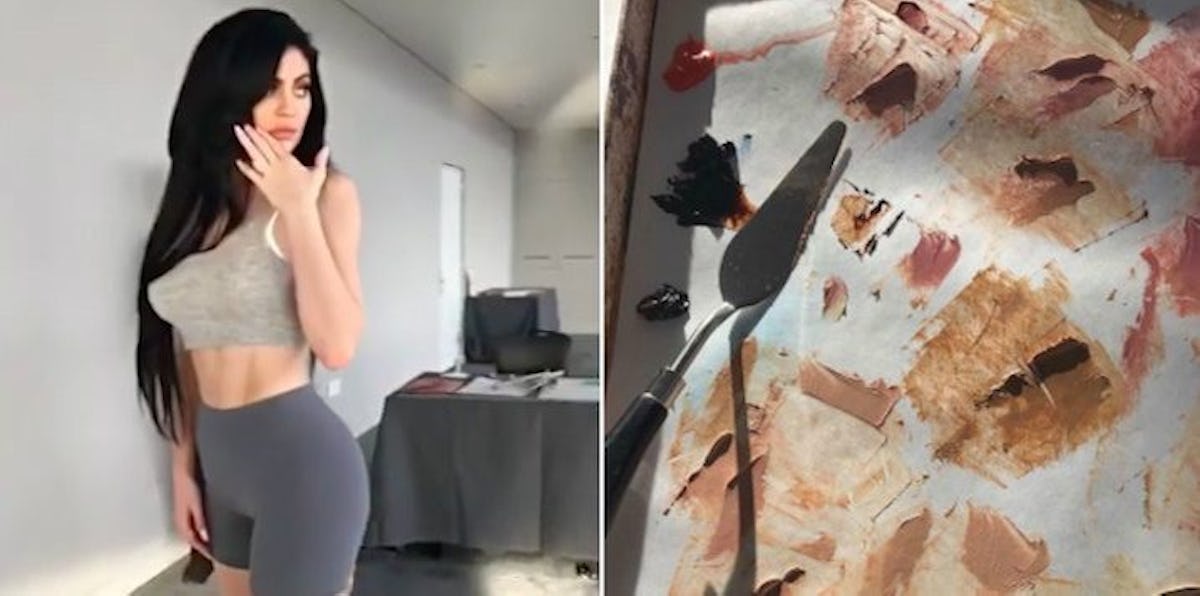 Kylie Jenner Slams Haters For Accusing Her Of Darkening Her Wax Figure's Skin
Snapchat
Wow, dreams really do come true, you guys.
In about six months, you and your friends will be able to take a picture with Kylie Jenner for only like, $40.
OK, don't call your mom and quit your job just yet... there is a catch.
You see, Kylie Jenner is getting her own wax figure in Madame Tussauds.
The Hollywood museum will feature a life-size sculpture of our Lip Kit queen in all her glory.
You'll be able to take a selfie with it and tell your Facebook friends you met the real Kylie. People on FB are dumb AF -- nobody will know the difference!
Kylie shared the big news on Snapchat on Wednesday, February 1.
She added a few videos of her getting the first measurements done, including molds of her face and hands.
She also had to decide which pose her figure would be doing, so she worked with the artist to create the best shot.
Kylie also took a picture of a paint palette the artist used to find her correct skin color. The photo showed a variety of skin colors ranging from super fair complexions to much darker.
According to Kylie, fans accused the reality star of trying to darken the skin tone on her wax figure.
She was obviously pretty upset about the criticism because she went to Snapchat to call her followers "fucking idiots." She said,
I'm not trying to make my wax figure darker than I am, you fucking idiots.
Kylie continued,
They were mixing all those colors on a palette, not me. Stop reaching. I don't even have a say in this, so let's leave it to the professionals, people.
Damn, the girl is feisty.
I don't know about you, but I'm pretty pumped to take a pic with Kylie's wax figure no matter WTF it looks like.
Smile for the camera, bb. We're best friends now!