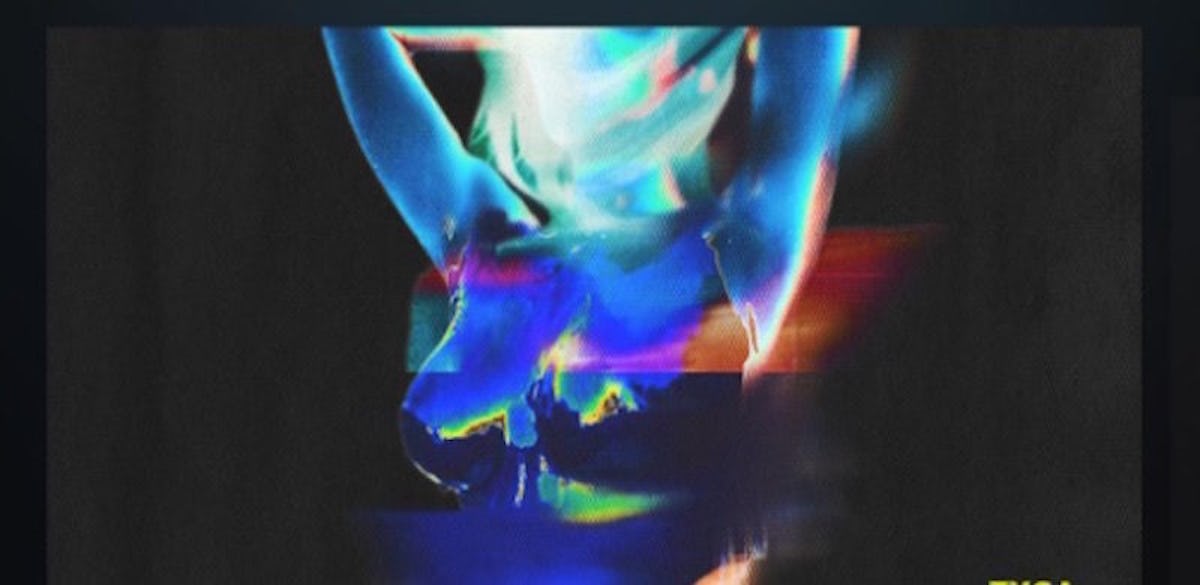 Tyga Stole A Photo Of Kylie Jenner For The Cover Of His New Single
Instagram
Tyga might have dropped a new single, but it's his girlfriend Kylie Jenner who's making headlines.
On New Year's Eve, the 27-year-old rapper released his new song "Feel Me" featuring Kanye West.
The duo promoted the track on social media and teased fans with tweets and music clips. Tyga also shared a moving image of the multi-colored pixelated woman who graces the single's cover art.
Hmmmmm. Does the image ring a bell? Looks familiar, doesn't it?
A few of Tyga's fans immediately realized the woman in the cover art bares a striking resemblance to Kylie Jenner.
Specifically, the cover looks like a distorted version of the photo below. In it, Kylie Jenner models for an "unreleased project" with photographer Sasha Samsonova wearing nothing but blue body paint.
The photographer has worked with the couple before, directing a steamy video between Kylie Jenner and her man.
In it, the two basically get naked and make out in the shower. Yeah, it's pretty sensual stuff.
Therefore, it isn't too surprising Tyga would steal borrow Sasha's image of Kylie Jenner for his "Feel Me" cover.
Soon enough, the rest of Tyga's followers made the connection.
WE RECOGNIZE THAT BOOTY. WE KNOW THOSE BREASTS.
Hmmm, was this "unreleased project" for Tyga's album cover all along?
Also, is that real paint? Like, is she actually butt-nakey under that?
Kylie's fans seem to think so. They began to flood her Instagram with comments saying "feel me" and spreading the hashtag #FeelMe.
Kylie Jenner hasn't commented on Tyga's new single yet. Instead, she's promoting her Royal Peach Kyshadow palette. Buy it on Kylie Cosmetics!!!!
Sorry, Tyga -- girl's got priorities.
Be sure to check out Tyga and Kanye West's new track in the Soundcloud clip below.
Then, make sure you memorize the lyrics and post them as your new Instagram caption, just like Tyga.
What a guy. What. A. Guy.
Citations: Tyga Cover Art Kylie Jenner (Seventeen)