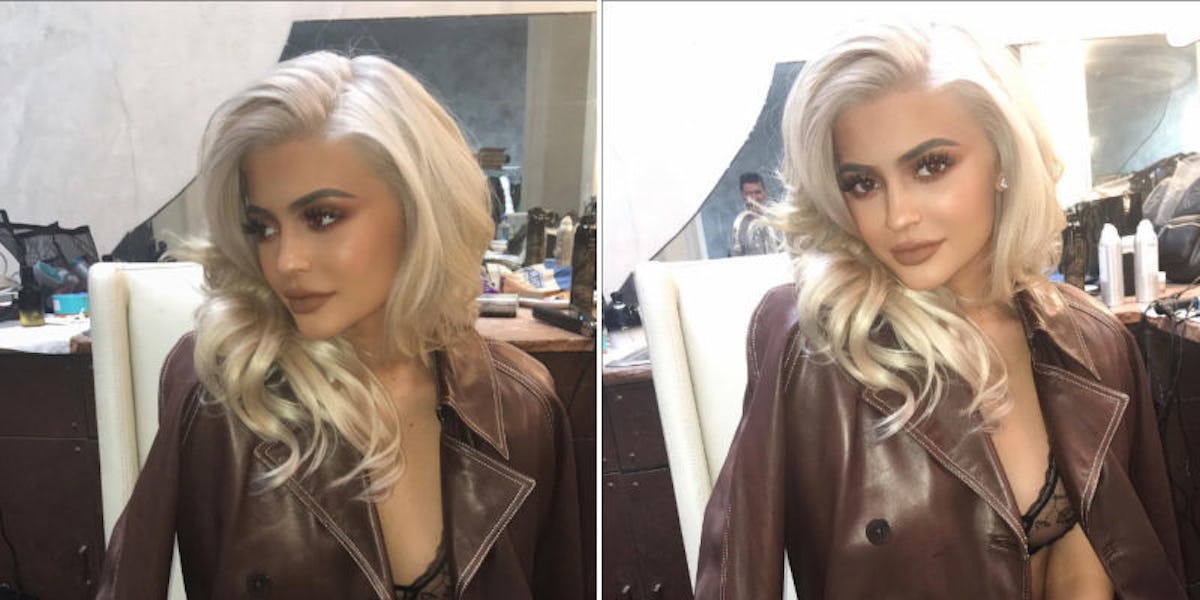 Kylie Jenner Mixed Leather With Lace Underwear In Sexy Instagram Photo
Instagram
If someone told me out of the blue that Kylie Jenner was wearing nothing but leather and lace, I'd immediately assume that she was auditioning for the next "Fifty Shades" movie.
Well, it looks like that would be a very wrong assumption on my part, but at least we have these seductive Instagram pics, right?
Kylie had an impromptu Instagram photoshoot on Monday, in which she matched her lace underwear with a leather jacket that looks straight out of "Indiana Jones."
Needless to say, her makeup was flawless and her curls were incredible.
Is it just me, or does Kylie's makeup always look on point?! One things for sure, her makeup never runs like this "Indiana Jones" character...
Jeez, looks like this guy could really use some cosmetic advice from Kylie.
Of course, Kylie snapped the whole event and managed to show off her revealing lace number she had underneath her leather jacket.
This black lace underwear and those garters combine for a classic femme fatale look! Seriously, I'm getting a lot of "Sin City" vibes right now.
The reality star recently managed to pull off the greatest Snapchat feat of all time -- she managed to perfectly Face Swap with herself, proving that only Kylie actually looks like Kylie after Face-Swapping with a photo of Kylie.
Also, I think it's safe to say that everyone wants those gold, Donald Duck-esque crocs in that snap, right? RIGHT?!
Citations: Kylie Jenner Flaunts Curves In Lacy, High Waisted Lingerie & Black Garters — See Sexy Pic (Hollywood Life)