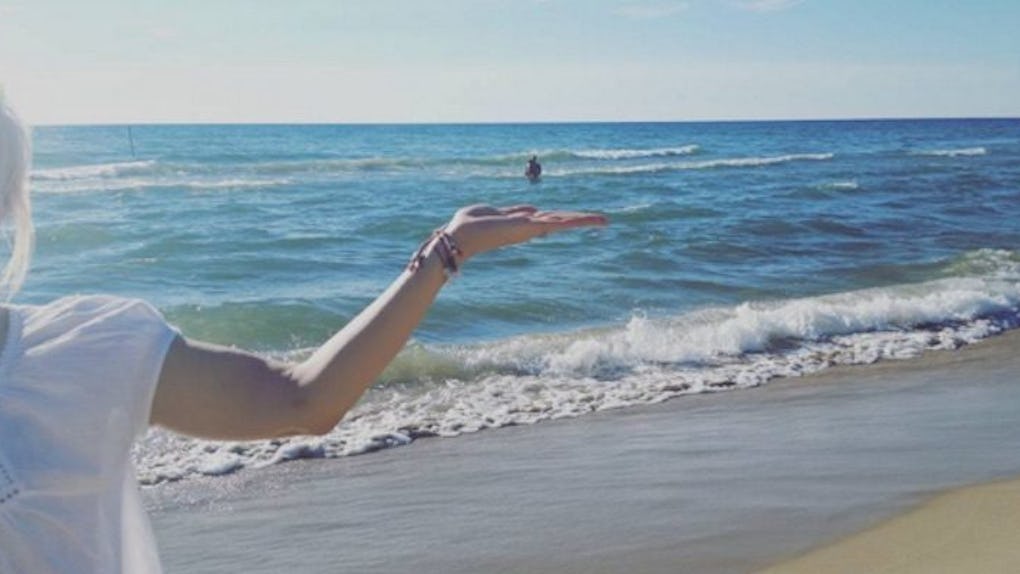 Instagram
Kristen Bell Shared A Photo Of Her Daughter For The First Time In Years
Have you ever noticed Kristen Bell and Dax Shepard talk about being parents all the time, but you don't actually know what their kids look like?
That's because they've never shared any photos of their daughters on social media before, trying to be responsible parents or whatever. UNTIL NOW.
But before you go getting all excited, you should know the photo Kristen Bell shared features her daughter 100-feet away in the middle of Lake Michigan, and you basically can't see her at all.
Cool, thanks a lot Kristen. It's not like your daughter is so far away in this picture we can't even tell WHICH daughter it is, for crying out loud.
(Lincoln Shepard is 3 years old, and Delta Shepard is 2. My guess is that's Lincoln, but again, no way to know.)
Either way, Kristen's daughter is the SPITTING IMAGE of Dax, that is to say, they both look like indistinct blobs in Lake Michigan.
Jeez, Kristen and Dax, don't you know as celebrities you owe the public detailed documentation of your children's lives?!
Haha just kidding, please don't kill me.
Anwaaaay, it looks like the family had a nice trip to Michigan, which is where Kristen grew up.
Hey, Kristen, I'm a Michigander, too! Can that make up for me scrutinizing your babies? No? OK.
Citations: Kristen Bell Shares First Pic of Daughter in Sweet Snapshot With Husband Dax Shepard (Entertainment Tonight)