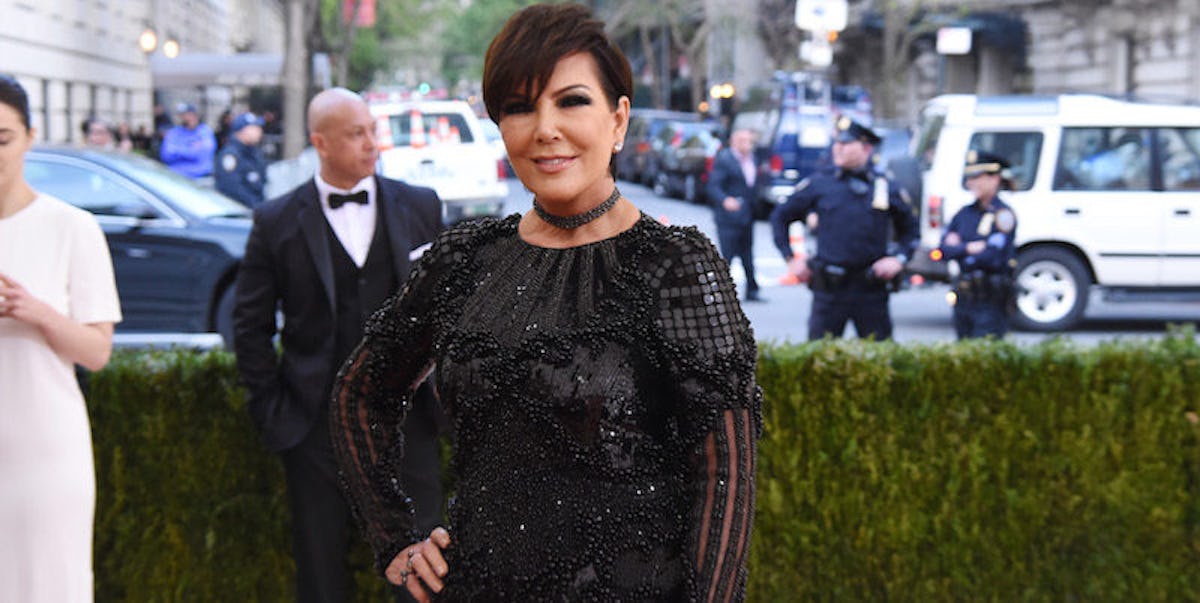 Kris Jenner Sent The Homeless Truffle Mac And Cheese Because She's Kris Jenner
REX/Shutterstock
Kris Jenner could not be any more Kris Jenner-ish if she tried.
If you think for a second the Kardashian momager would ever change her brand for anyone, you're nuts.
She's built her image over the years, and part of that image requires her to be unrelatable-y extravagant no matter the situation.
You know that one aunt who refuses to go anywhere without her furs so she shows up to Denny's for family meals in a mink coat? That's Kris Jenner on an off day.
This is how extravagant Kris Jenner is: For Christmas, Kris decided to throw some positive karma out into the universe by feeding some homeless people gourmet pasta.
The post reads,
Got a Christmas call from Jenner / Kardashian Home saying they wanted to donate some food... 100 gourmet chef prepared meals for those on Skid Row. No publicity. No press release. Simply an amazing family loving their city. They had no clue I'd post this but I felt people should see this side of their hearts.
The Instagram post then goes on to thank the entire Kardashian family, including Corey Gamble.
TMZ reports the menu included sweet potato souffle, white truffle mac and cheese, ham, turkey, braised short ribs and mashed potatoes. Dessert reportedly included pies and cookies.
The donation was made through Red Eye. The website reads,
Red Eye provides a 24/7 COMMUNITY for Culture Creators, Influencers and Leaders to EMPOWER their lives, SUPPORT their dreams, and DEVELOP their talents as well as those of the next generation.
Only Kris Jenner would show up to Skid Row with white truffle mac and cheese.
You think she also brought lobster with her and was like, "NONE of you have a lobster fork? NONE of you?!?! Well, we just won't be doing lobster then. Here is a bucket of truffles and a souffle"?
Never change, Kris. Never change.
Citations: KRIS JENNER SENDS CHEF MADE MEALS TO SKID ROW (TMZ)