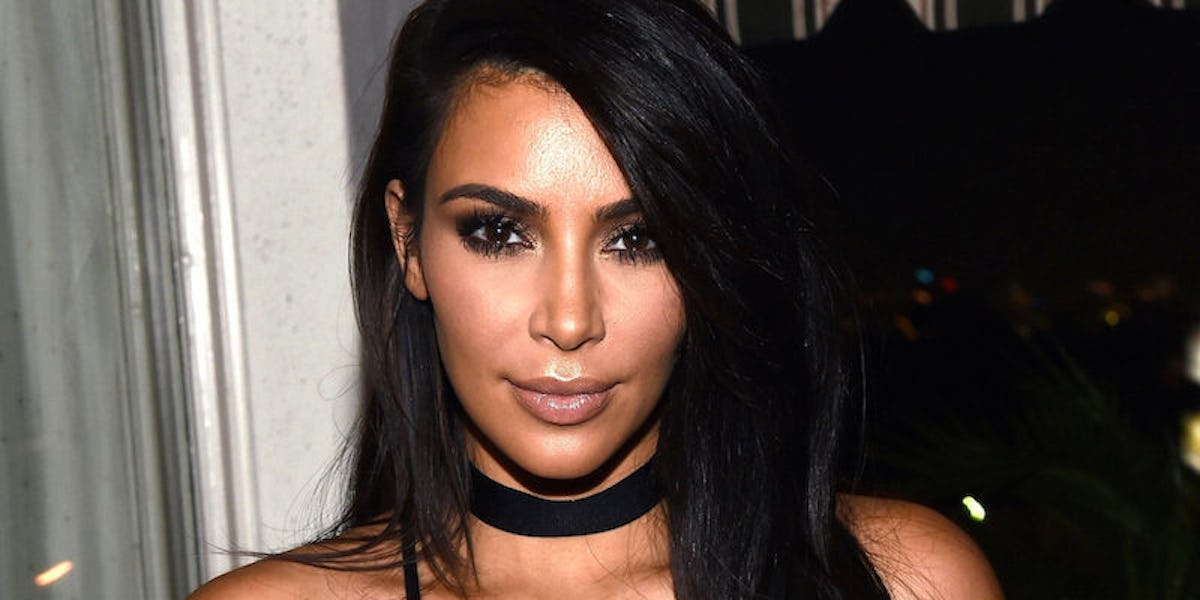 Kim Kardashian Totally Ditched Underwear Again, So Maybe It's Time To Embrace The Look
REX
I'm British, so naturally a prude.
The idea of leaving the safety of my home without wearing undergarments used to be a thought so frightening, I'd feel like fainting in the most dramatic of styles.
But gradually, with time, I've been changing my mind.
Instrumental in this titanic shift of thought is none other than Kim Kardashian.
I mean, hell, she's the poster girl for every adolescent woman in the world. Why can't she inspire me, too?
She's constantly being photographed wearing next to nothing and — more regularly now — without vital pieces of clothing on her body. In this case, a bra:
It raises the question: Just how vital is underwear in 2016?
Probably quite vital, you know, for hygiene reasons. But should we all be embracing this movement?
The answer is yes. Absolutely yes.
I have no scientific basis to back this up, nor the full logic, other than it just feels like the right thing to do.
You win, Kim. You've rammed your soft-core porn down my throat for so long, you've turned me into a convert.
Today, I wear no underpants.
I want to feel the cool breeze caress my genitals as I stroll through town with a (not-so-obvious) bulge leading the way like I give zero Fs.
*Gets arrested for public exposure in town park*
Citations: Whatever happened to Kim's bra? Kardashian goes without underwear in yet ANOTHER sheer top (Daily Mail)