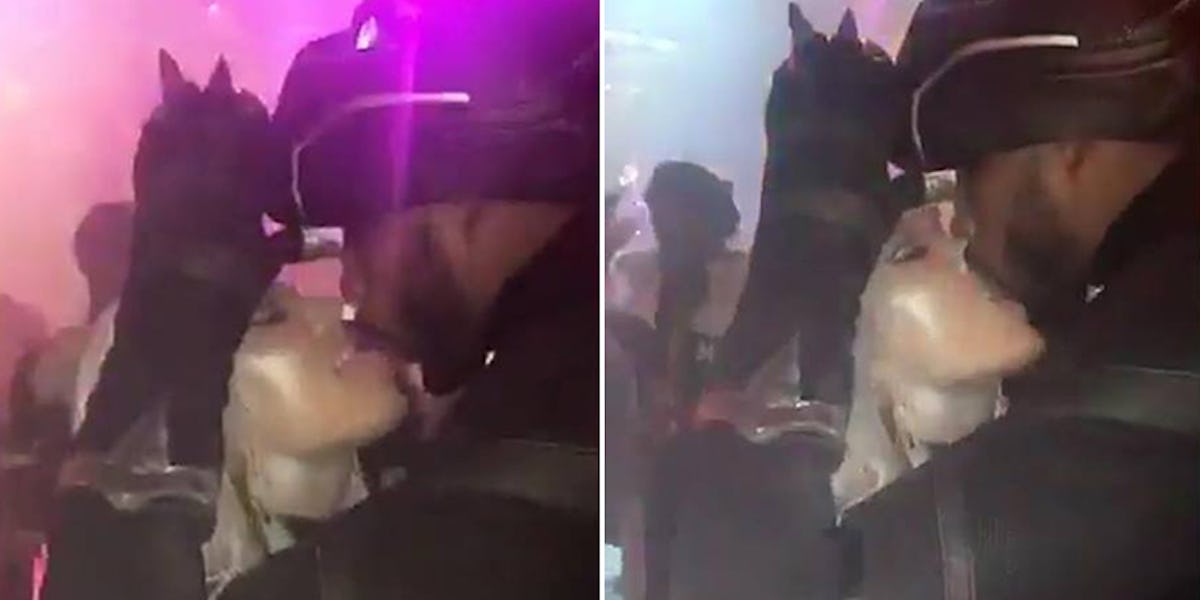 Khloé K's Raunchy Snapchats Show Graphic Makeout Sesh With Tristan Thompson
Snapchat
Happy Halloween, everyone!
To celebrate the holiday, let's look at pictures of Khloé Kardashian licking Tristan Thompson's face.
Over the weekend, the 32-year-old reality star and her boo hit up a Halloween party dressed as Marvel superheroes.
Khloé and Tristan slayed the game with their Storm and Black Panther costumes. Like damn, the two looked hot and you couldn't even see their faces.
Tristan legit had a mask on, and Khloé covered her skin in some metallic paint shit. Ow owwww, look at these little supernatural cuties.
The lovebirds seemed to have a really fun time together, at least according to Khloé's raunchy Snapchats.
Yup, things went from PG to X-rated really fast. If you're reading this article with young children or Grandma, I suggest you tell them to shut their eyes now before it's too late.
Khloé Kardashian first posted a video of her "baby" breaking it down on the dance floor. It was really just Tristan Thompson, not an actual baby, haha. You guys are silly.
Then Khloé must have given her phone to someone else because next thing we know, we're watching her grind her booty up against Tristan's package.
If you have bad eyes like me, it's OK. The camera zooms in so you can really see all the details of the couple's sexy dance time. Grab the popcorn, Grandma!
THEN, OUT OF NOWHERE, Khloé Kardashian starts smooching Tristan's lips like he's gonna die tomorrow. He rips off his mask and they eat each other like it's Thanksgiving dinner. OH MY.
"Yum, you taste like mashed potatoes and cranberry" -Tristan, probably.
IT DIDN'T STOP THERE, THOUGH. Then, Khloé stuck out her tongue and started licking his face. And by face, I mean mouth. LOOK AT HOW MUCH TONGUE THERE IS. THIS IS GRAPHIC AF.
Happy Halloween, you guys. From my family, to yours!
GROSS.