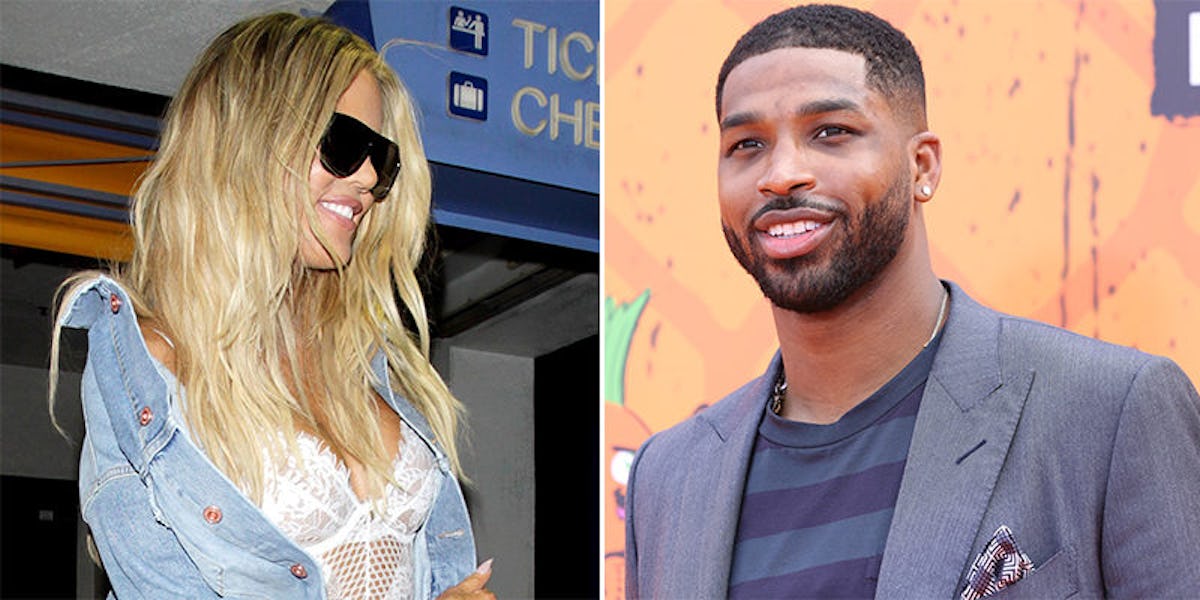 Khloe Kardashian Gushes Over Her 'Little Cutie' Boyfriend Tristan Thompson
REX/Shutterstock
Don't expect to see Khloé Kardashian appearing too often on Lamar Odom's reality show because she's busy with "cutie" supreme Tristan Thompson.
The 32-year-old graced this month's cover of Health magazine and claimed her newfound obsession with fitness is one she shares in common with her boyf.
She told the magazine,
I love athletes… Someone who has the same interests as me, who likes to work out, like that's their hobby or their job, that's fine. Tristan is who I'm into. He's a little cutie.
KoKo has carved a fresh career path out of her beloved workouts, hosting "Revenge Body With Khloé Kardashian," coming to E! January 12.
The darkest moments of Khloé's life inspired her to find an emotional outlet and she's looking to spread her good habits around.
She shared,
I was going through my divorce, and I just really needed an outlet. I had turned to food and had an unhealthy relationship with food my whole life, and I was like, 'Food has never helped me lose weight… So I joined Equinox, and I would go there and put my headphones on and get on the elliptical or the stairs, and no one would bother me or ask me questions… I would watch the Real Housewives or something mindless, and I felt like all the stress I was under, all the paparazzi, I blocked out all that noise. I escaped there and as a byproduct, I started losing weight. Then I thought, 'OK, i'm gonna call a trainer and Gunnar Peterson has been a family friend of ours.' He changed my body.
The "Keeping Up With The Kardashians" star does look amazing and her spirits seem higher these days than ever before, even as the Kardashian family continues to face hardship.
Once Khlo prioritized health over aesthetics, she started to benefit from her workouts on multiple levels.
She said,
I don't care what weight I am. It's genuinely about me being healthy… I was never like, 'I want to lose 30 pounds in 30 days.' Trust me: I've done juice cleanses. I did the Master cleanse… But it didn't work for my body and my lifestyle.
Kiiiiiiiiind of dying for the chance to have Khloé to whip my ass into top shape.
Citations: Khloe Kardashian Flaunts Her Killer Curves on the Cover of Health Magazine & Calls Boyfriend Tristan Thompson a ''Little Cutie'' (E!)