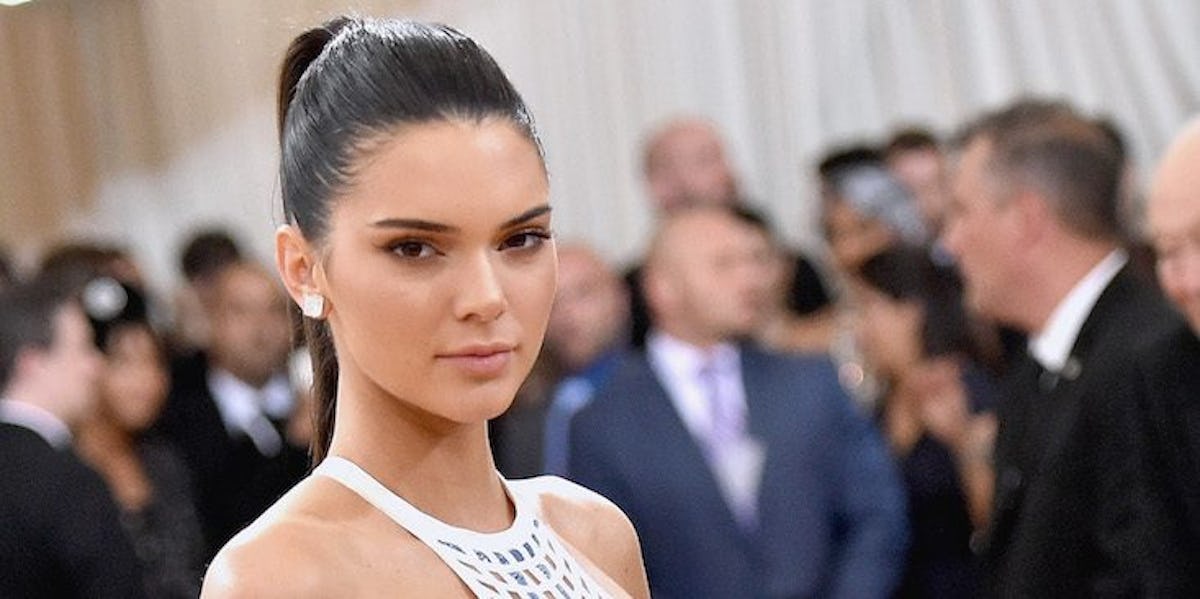 Here's The Real Reason Why Kendall Jenner Is Skipping This Year's VS Fashion Show
Getty Images
The Victoria's Secret Fashion Show cast list (is that what it's called...?) was released this week, and some were shocked to see that Kendall Jenner's name wasn't among the rest of the names. The list for the world's most popular fashion show includes Gigi and Bella Hadid, Behati Prinsloo, Alessandra Ambrosio, Lily Aldridge, Candice Swanepoel, and more, but we won't be seeing Kendall Jenner in the Victoria's Secret Fashion show this year. The show will air in November and will be held in Shanghai, China, for the first time ever.
So why isn't Jenner walking the VS catwalk? It turns out she didn't even audition. According to TMZ, Jenner booked a deal with high-end lingerie line La Perla, and her contract reportedly includes a non-compete clause. That means walking in the 2017 Victoria's Secret Fashion Show would be violating the terms of her contract with La Perla. I don't imagine she's too bummed about missing out on the show this year, though, given that La Perla is reportedly paying her millions of dollars to be the face/body of their upcoming campaign. Jenner previously walked in the 2015 and 2016 Victoria's Secret shows, but she'll just have to be a supportive spectator this year.
Gigi Hadid posted on Instagram about her excitement to be back with the Victoria's Secret Fashion Show on Tuesday, Aug. 29, saying,
Forever and ever and ever a dream come true to be asked back to the VS Show !!! Thank you my friends @ed_razek @10magazine @johndavidpfeiffer@monica.mitro for another unforgettable opportunity; every aspect makes me feel like a dreaming kid again (as shown here at last year's fitting, by @jeromeduran)! @victoriassecret #VSFS2017
She'll just have to walk without her BFF Kendall this year, but I'm sure she'll manage. She is walking in the Victoria's Secret Fashion Show, after all. And she got her wings last year, so they're only going to be more fab this year.