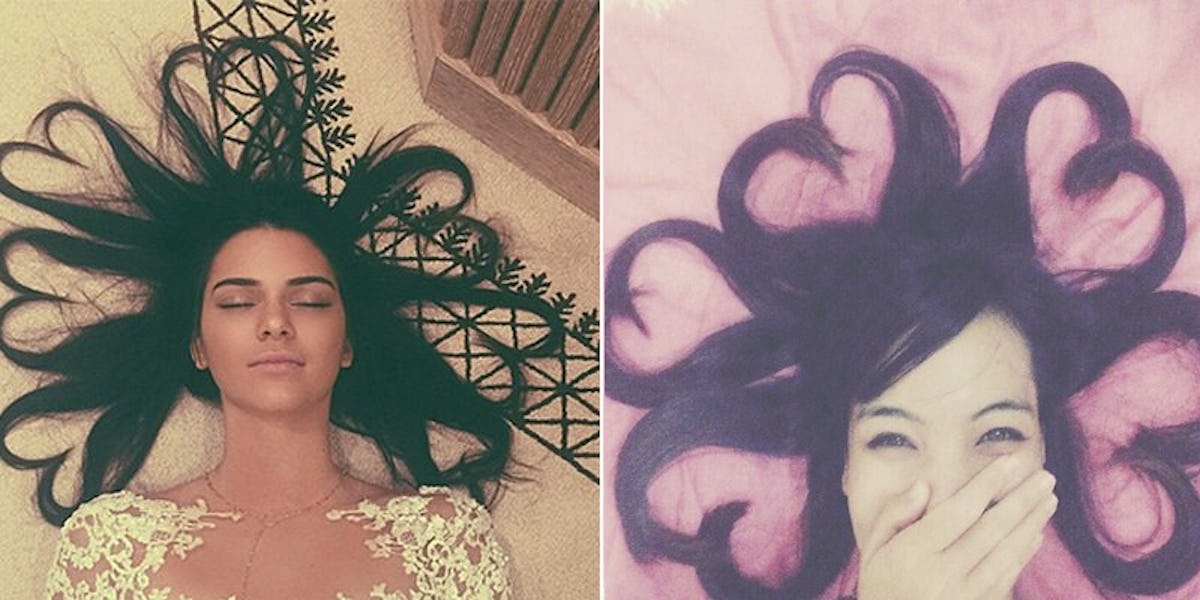 11 Regular People Who Look So Much Like Kendall Jenner It's Insane
Instagram
Kendall Jenner may be one of the most beautiful people on the planet.
She's always adding flawless photos of her perfect style and body and face. You don't even want to know how often I check out her Instagram. (I swear I'm not creepy, just a fangirl!!!)
I think I kind of look like Kendall Jenner's doppelgänger if Kendall ate 12 slices of pizza a day and got run over by a truck. Yeah, then we'd look identical.
There are some people in this world who happen to look just like Kendall without even trying. I'm serious, we have living, breathing Kendall Jenner lookalikes walking among us.
MY SELF-ESTEEM IS LOWERING BY THE SECOND. LOL!
Below, check out 11 people who look so much like Kendall Jenner, it's crazy. I swear these ladies are all distant relatives because there is no way they aren't blood-related.
1. COOL, well, this girl is a model. Kendall Jenner, is that you?!
2. Come on, I know you see it. Look at those eyes! And that hair. TWINSIES.
3. DID YOU JUST DO A DOUBLE TAKE? I see you, I know your mind is blown.
4. I can't even believe my eyes. Those hair hearts look just like Kendall Jenner's hair hearts. CRAZY.
5. THIS ONE IS FREAKINGGGGG ME OUTTTTT.
6. Kendall Jenner has a long lost sister, and it's this girl. It has to be.
7. Woahhhhhhhh!!! Kendall Jenner has never looked better.
8. Selfie, LOL!
9. What a nice pic of Kenny from back in the day. #Memories
10. Another nice pic of Kenny just chilling in her car. Haha JK, it's her doppelgänger!
11. Kendalls of the world, unite. I love you all.
I'm sorry for everything.