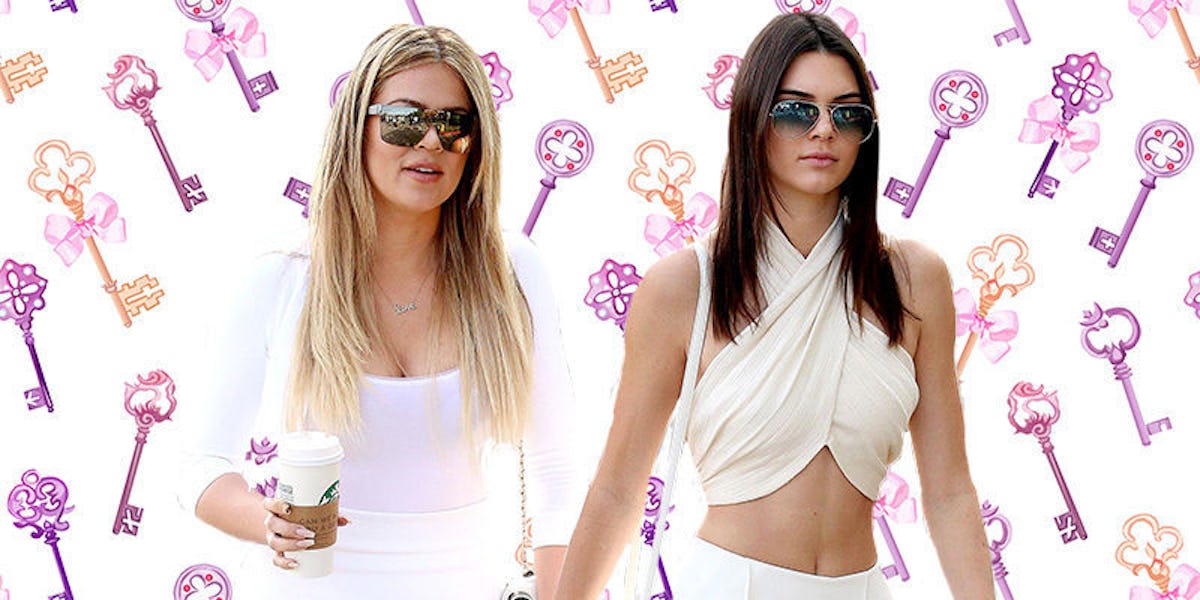 Kendall Jenner Says Khloé Kardashian Has Helped Her In This Major Way
REX/Shutterstock
Apparently, Khloé Kardashian is a constantly inspiring Kendall Jenner to go out there and be a FAAAAA-RRREAK.
Say what you wants about the Kardashians, but they are one super close family.
They've honestly been through more than most families ever go through, yet still remain on amazing terms.
I think you'd be hard pressed to find someone who thinks the group isn't one of the tightest knit in Hollywood.
In a heartfelt post today, titled "My Faves: Sister Edition," on her app and website, Kendall Jenner let the world know exactly how much she loves her sisters and what lessons she gets from each one of them.
Kylie Jenner -- "We love to just goof off and hang together."
Kendall & Kylie pic.twitter.com/Di85pXE04A — Social Couture (@Social_couture_) July 30, 2016
Kim Kardashian West -- "She has the best taste. I'd raid her closet any day. Lol."
Khloe Kardashian -- "She definitely encourages me to be a little more wild!"
Kourtney Kardashian -- "She inspires me to eat healthier and she always makes me laugh."
#SisterLove #NotThatWeirdKindaPolygamistsDo
Citations: Kendall Jenner Reveals Which Sister Encourages Me to be a Little More Wild (People)