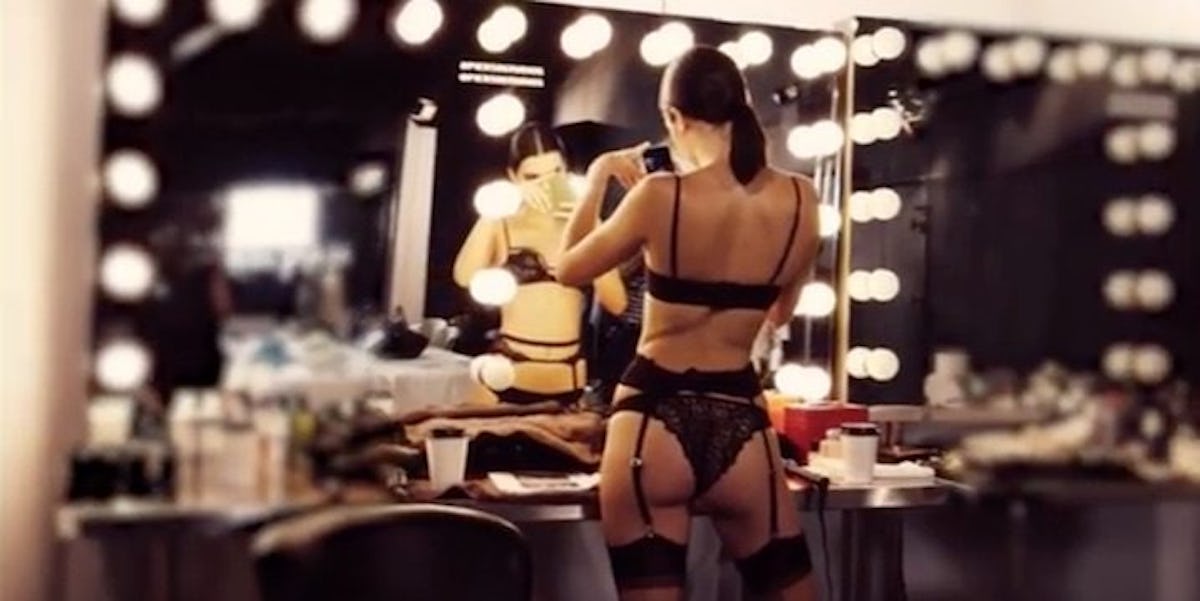 Kendall Jenner Sizzles In Black Lingerie During Sexy New Photo Shoot
Instagram
Brace yourselves: Kendall Jenner does a lot of booty shaking in this ad.
I don't know what La Perla is. I don't know what they sell. And honestly, at this point, I refuse to learn what they do. I don't know if they actually sell their own stuff or if they're just a wholesale store.
I don't even know if this is a brand or just some nickname/new persona Kendall has given herself.
What I do know is that whoever they are, they are responsible for this ad. And for that, they are my new favorite company (?).
Until IBM starts doing this stuff with a sexy lady version of Watson, I refuse to acknowledge them as a respectable brand.
According to the caption,
@kendalljenner is having fun during the #SS17 adv shooting. She wore a glamorous Macramé Tale set of bralet, brazilian briefs and garter belt. Shop it now on LaPerla.com or in our boutiques
They weren't done posting Kendall Kontent after that first video. Not by a long shot. Their Instagram has an unhealthy amount of behind-the-scenes footage from this shoot.
Here is a pic of her sitting on the luckiest leather chair of all time -- and I'm not just talking about Jonathan Cheban's face. #BuBuBuBuBuBURNNNNNNN
They also posted a few other shots from the shoot.
They captioned the post,
@kendalljenner stars in the #LaPerlaSS17 Beachwear campaign wearing the Summer Energy bikini with stylized starfish and colored plastic panels @stevenkleinstudio
Thankfully, the photos and video that were released clearly came out incredibly well, as this past weekend hasn't exactly been the best one for Kendall.
On Thursday it was reported that Kendall's mansion was actually robbed of around $200,000 in jewelry.
There was apparently no sign of forced entry.
Cops still do not have a main suspect in the case.
Citations: Kendall Jenner Shakes Her Booty in Skimpy Lingerie During Sexy Photo Shoot (ET)