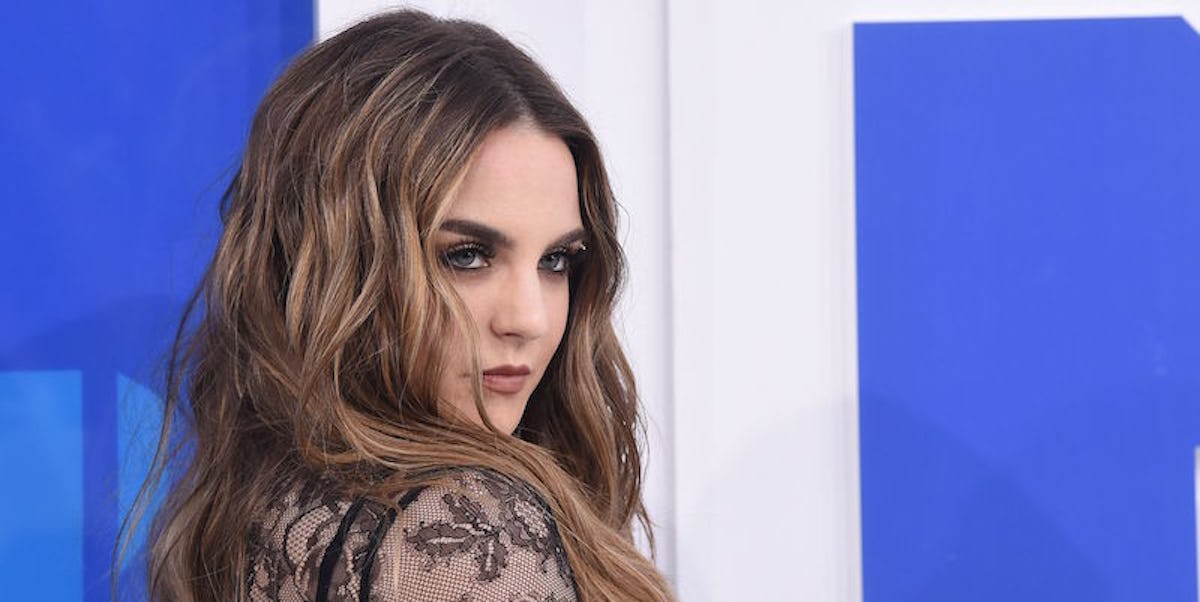 'Too Little Too Late' Singer JoJo Talks About Her Depression After Long Hiatus
REX/Shutterstock
You remember JoJo, right?
If you don't, she's the same girl that rocked your world with hit songs like "Leave (Get Out)," "Not That Kinda Girl" and "Baby, It's You."  If you still don't remember then you were probably living under a rock during the early 2000s.
The 25-year-old singer is back with new music, but she wants the world to know that returning under the limelight after a decade-long hiatus was not an easy task to accomplish.
JoJo, whose real name is Joanna Noëlle Blagden Levesque, released her first album at the young age of just 13.
Since then, she's struggled with embracing fame at a young age and finding her happiness.
The Massachusetts-raised singer is looking to thrust her name back into relevance as she recently signed with Atlantic Records and released her first full-length album in 10 years titled "Mad Love."
In a recent interview regarding her struggles after her long hiatus, JoJo sat down with Entertainment Tonight, revealing,
I thought, how can I come back from this, you know, too much time has passed. I've had many low points, honestly. I was depressed, I was drinking a lot. I just wanted to feel good and get out of my mind, and that was obviously trying to fill a hole that I had.
JoJo then went on to talk about how a number of legal issues with her former record label caused an endless amount of drama surrounding her career.
She even revealed that she had to sue her record label not once, but TWICE, saying,
I spent all my time and money to get to the other side of it.
Her traumatic experience as a young pop star didn't stop there.
JoJo was then asked about rumors regarding her record label attempting to control her food intake and her body weight. She responded,
So, I was 18 and I was told that if I didn't look a certain way, that they wouldn't put out my music. So, I was like, 'oh, if this is gonna make my music come out, then OK. I was on shots. Like, I was injecting myself with this thing from this dietician that makes it so you're not hungry.
The interview continues with JoJo recounting her past struggles with her body image and all of the things that made her unhappy. However, this isn't just a sad tell-all interview.
The 25-year-old "Apologies" singer wants the world to know just as much about her troubled past as she wants the world to know that, after 10 years, she's back and better than ever.
Here's the full interview with JoJo.
Welcome back to music, JoJo. May the odds be forever in your favor!
Citations: JoJo Opens Up About Drinking, Depression During Legal Battle With Record Label: 'Am I Not Good Enough?' (Entertainment Tonight)