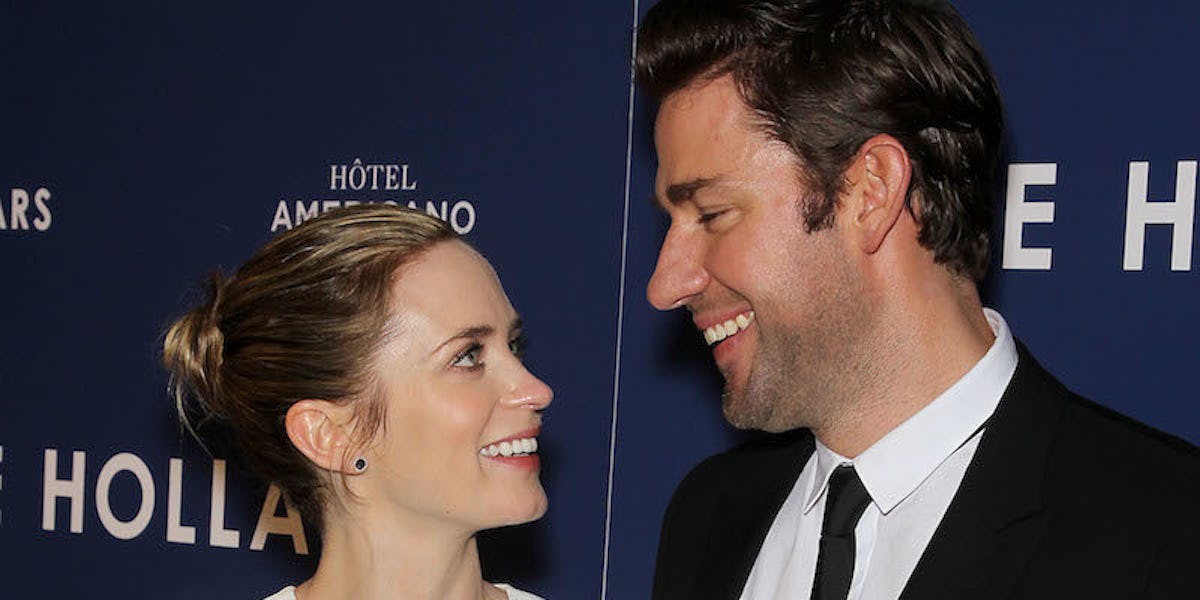 John Krasinski Called Wife Emily Blunt His 'Hero' And We're All Crying
REX/Shutterstock
John Krasinski and Emily Blunt are such a perfect couple, it's honestly a little suspicious.
Like, no one in Hollywood is funny, smart, beautiful AND in a healthy, loving relationship, right? That's just unrealistic.
Yet somehow, it really seems like John Krasinski and Emily Blunt are all of those things.
The latest piece of evidence of this comes from this interview John did for "Sunday TODAY" with Willie Geist.
The 36-year-old, basically unprompted, said the following ridiculously adorable thing about his wife of six years:
My wife is my hero in every single way. Truly every single day I'm blown away by her. So I'm always looking to her for inspiration.
WHO SAYS THINGS LIKE THAT? I mean, honestly. These two are TOO perfect.
John also talked about how Emily inspired him to get into shape for his role as Jack Silva in "13 Hours: The Secret Soldiers of Benghazi." He said,
She's just generally always in shape in a frustrating way.
Oh my god, just GET MARRIED ALREADY! Oh wait, they already did. Well, good.
John Krasinski's latest project, "The Hollars," which he directed, produced and stars is in theaters now.
Citations: John Krasinski's Latest Comments About Emily Blunt Will Destroy You (BuzzFeed)