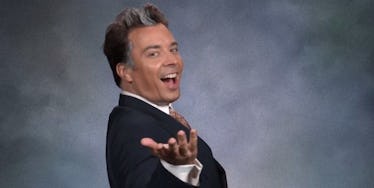 Jimmy Fallon Absolutely Nails Hilarious Lip Readings Of Celebrities (Video)
Awards season is officially over, but Jimmy Fallon is still poking fun at celebrities and their red carpet antics.
In a segment called "Celebrity Whispers," Fallon essentially did his own version of "Bad Lip Reading," only with famous actors and actresses.
In the bit, Fallon lampooned the likes of Jared Leto, Eddie Redmayne, Benedict Cumberbatch and Kelsey Grammer.
He even strayed away from the Hollywood angle to take a shot at Joe Biden. Feel the burn, Biden!
I can't, in good conscience, say Fallon's version is as funny as what the "Bad Lip Reading" guys do, but it's a close second.