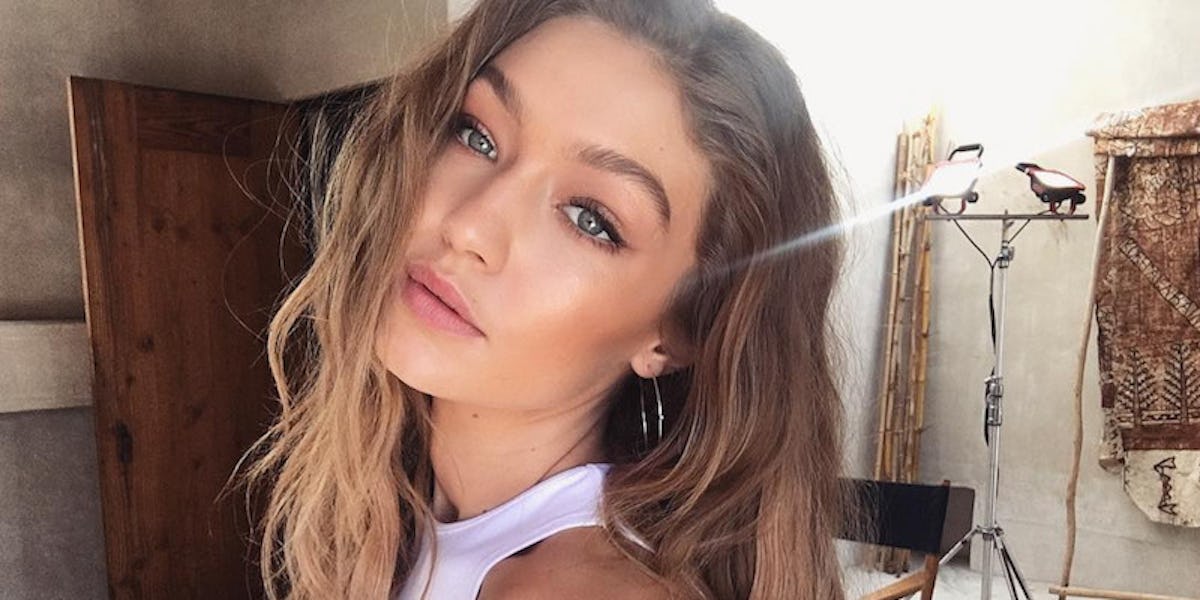 Gigi Hadid Is A Brunette Now, And She Looks Totally Different
Instagram
It appears Gigi Hadid is changing up her look after owning the Victoria's Secret Fashion Show this year.
The 21-year-old model has been gradually working her way out of her vibrant blonde look into a darker brunette look. Now, I'm no hair specialist or anything, but I think this new shade suits Gigi well.
Is it me or can you totally picture Gigi and Bella Hadid blessing us with a twin-themed photoshoot in the near future? Please make this happen.
According to Refinery29, Gigi Hadid was recently spotted out in New York City showing off her new 'do.
The new look now resembles more of an "allover honey blonde" with a "rich chestnut hue" in comparison to the signature beachy blonde look she's known for rocking.
Remember this beachy blonde version of Gigi Hadid?
Well, she's gone now...
Kiss this look goodbye (for now).
Behold Gigi Hadid's new brunette look.
This leaves us with one question and one question only:
Will Bella Hadid allow Gigi to sport a similar hair color or will Bella now switch her look up to differentiate herself from her big sister?
The question is a perfectly valid one to ask. In a past interview with Allure, Bella revealed,
I just have a darker personality. And my sister being blonde and me being brunette, it's a good separation. I put a blonde wig on and think it would be fun to go back, but I'm happy with my hair.
You hear that, people?! Bella is totally fine with not copying Gigi's swag... but she isn't opposed to it. Watch out, Gigi.
Bella confirmed her approval of the blonde lifestyle, saying,
Blondes are so angelic. My sister can get away with anything.
So, based on these quotes, is it safe to say Gigi just got "darker" on us?! Perhaps.
Citations: Gigi Hadid Just Went Darker Than Ever & We're Here For It (Refinery29)