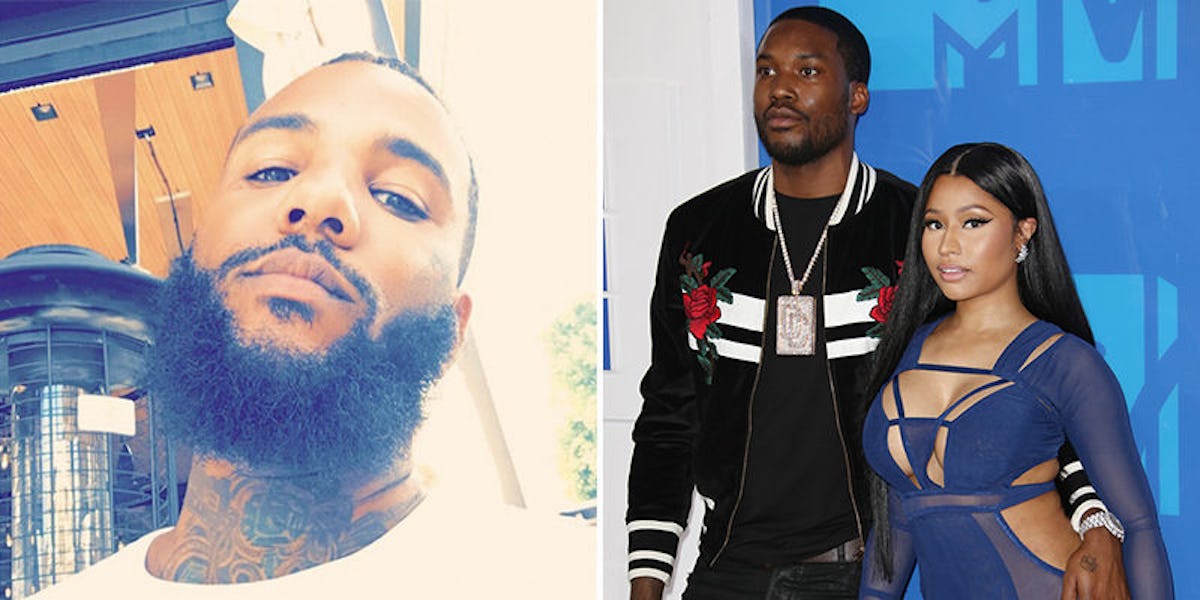 The Game Called Out Meek Mill By Posting A Shirtless Photo With Nicki Minaj
Instagram/REX
The Game doesn't give a damn about what Nicki Minaj and Meek Mill have going on, and this hilarious and downright vicious Instagram post from the LA-born rapper proves it.
Damn!
First off, can we acknowledge just how funny it is that The Game even posted this?
I mean, Meek Mill almost escaped the summer without another rapper blowing his spot up the way Drake did last year. Next thing you know, The Game is hitting a buzzer beater and telling the world Meek Mill is a 7th-grade, body-having snitch.
I'm laughing too, bruh.
Anyway, there is some context behind this Instagram post. I mean, you don't just use rat and cheese emojis unless someone was a tattle tale. And, well, that pretty much looks like what Game thinks Meek is.
The story stems back to a nightclub incident that involved The Game, Meek Mill and Sean Kingston.
According to TMZ, Sean Kingston was assaulted and robbed of an expensive chain at the Penthouse Nightclub, and The Game believes Meek Mill suggested to Kingston's entourage he was behind it.
TMZ's also says the police investigation has pretty much been discontinued. So the legal, serious part of this story seems over. But the funny part? Oh, The Game's just got it cracking.
Citations: Instagram