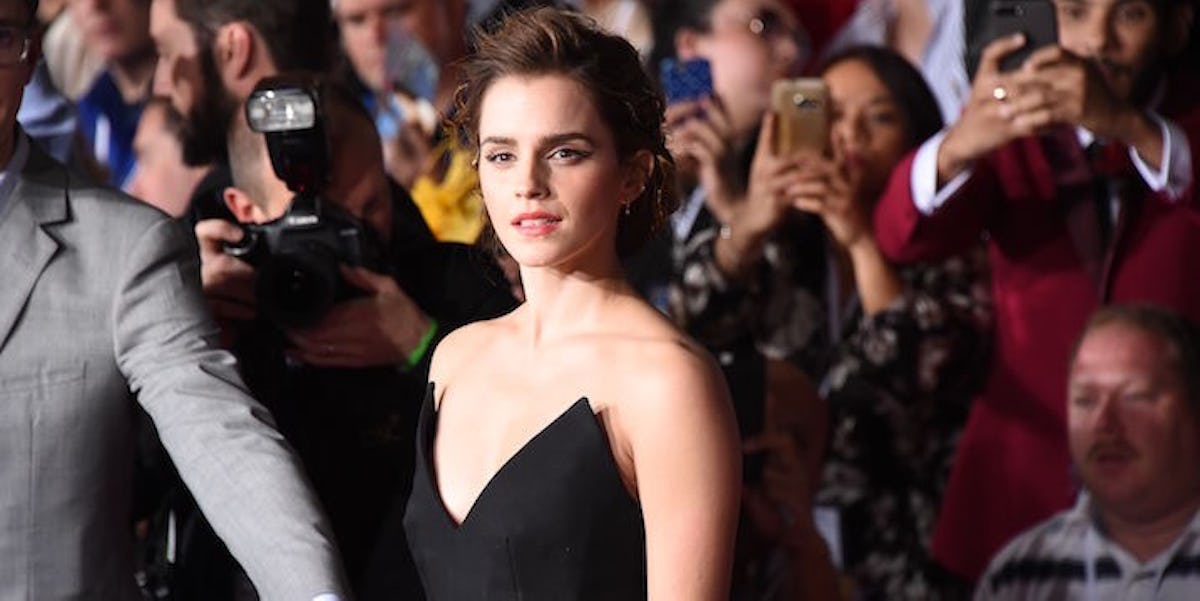 Emma Watson Is The Latest Celebrity To Fall Victim To A Private Photo Hack
REX/Shutterstock
Emma Watson is probably not the happiest camper right now.
According to multiple reports, the "Beauty and the Beast" star is the latest celebrity victim of a private photo hack.
Initially, rumors started spreading online Emma Watson was the victim of a nude photo hack, but her team has reportedly claimed the hack is of private, but not nude, photos.
Speaking on the private photo hack, a spokesperson for the 26-year-old actress reportedly said,
Photos from a clothes fitting Emma had with a stylist a couple of years ago have been stolen. They are not nude photographs. Lawyers have been instructed and we are not commenting further.
Whoa! This sounds pretty serious!
Despite the above statement, it appears at least one user on Twitter has seen Emma Watson's nude leaked photos.
Apparently, several folks on a Reddit thread have been commenting about Emma Watson's alleged leaked nude photos.
According to The Telegraph, the person who started the thread on Reddit said,
There may be a few more names added to that list but these are the big two (Emma Watson and Amanda Seyfried). Don't want to break any Reddit rules so no links right now but there should be some really good drama over the next few days.
IS SOMEONE ABOUT TO LEAK EMMA WATSON'S AND AMANDA SEYFRIED'S NUDE PHOTOS ALL OVER THE INTERNET???
Apparently, the hack is rumored to be in response to the "Beauty and the Beast" star's public comments on feminism.
Watson was reportedly the target of a nude photo hack in 2014, which ultimately came to nothing.
Despite the fact the nude photo hack turned out to be an empty threat, Emma Watson addressed the issue on Twitter.
Speaking on women being abused on social media, Emma Watson wrote in the above tweet,
Even worse than seeing women's privacy violated on social media is reading the accompanying comments that show such a lack of empathy.
I sincerely hope whoever is responsible for this alleged leak and these rumors is shut down with quickness.
Citations: Private Photographs of Emma Watson Have Been Stolen (ELLE), Emma Watson may be victim of nude photo hack as rumours circle online (The Telegraph)