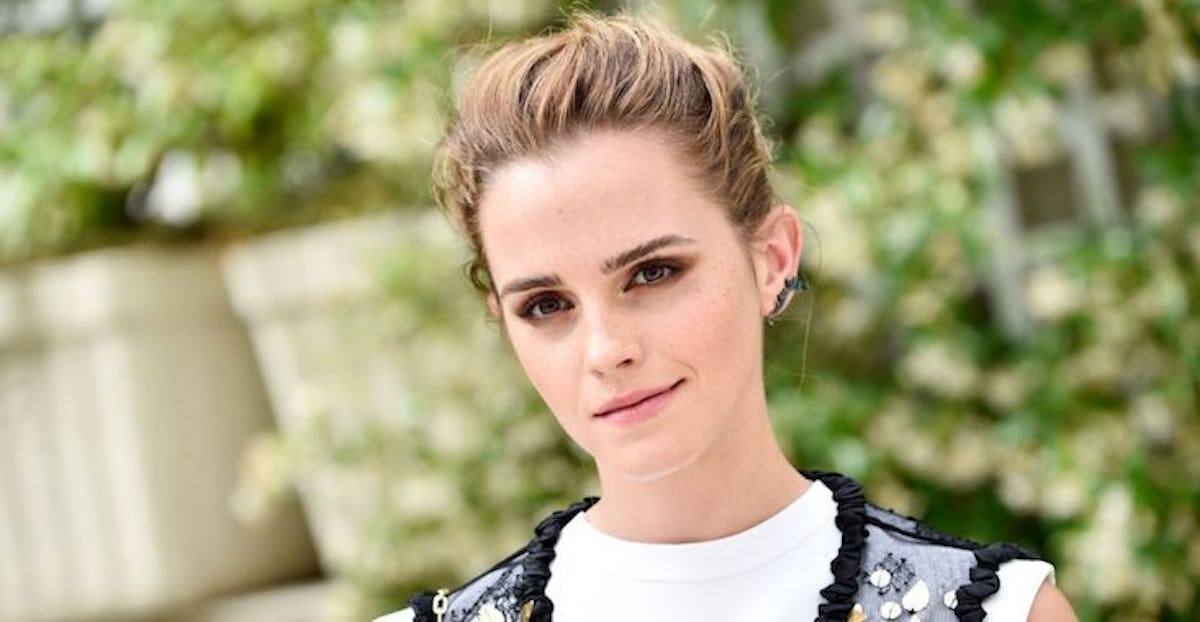 Emma Watson Lost Her Mom's Ring And Is Calling On Fans To Help Find It
Pascal Le Segretain/Getty Images
You guys! Emma Watson needs our help!
The actress of Harry Potter and Beauty And The Beast fame is putting out a plea on her Facebook page, asking fans and the general public to help her locate her lost, most "special possession."
According to Us Weekly, Watson visited the Mandarin Oriental Spa in London this past Sunday, July 16, where she took off three silver rings and put them in a safe. She then left the spa, forgetting to put them back on.
Now, all of the rings are missing, one of which was a gift from her mother.
Watson wrote on Facebook,
On Sunday afternoon I went for a treatment at the Mandarin Oriental Hotel Spa in Hyde Park, London. Before my appointment I removed 3 silver rings from my fingers and put them in the safe inside the locker. When I left, I forgot to take my rings from the safe. When I got home I realised the rings were not on my hands and I called the spa, but at this time the spa was closed. Security checked the safe and said there was nothing in it but that the spa would be open again in the morning and they could speak to them then and see if they had them or if anyone had handed them in. As of now they are missing. Were these just any rings I could accept this, but one of the them was a gift from my Mum. She bought it the day after I was born and wore it for 18 years, never taking it off, and then gave it to me for my 18th birthday. I wear this ring everyday, it is my most meaningful and special possession. If anyone was at the Mandarin Oriental Spa on Sunday from 3pm onwards and saw the rings or accidentally picked them up or knows anything about them, I cannot express how much it would mean if they came back to me - no questions asked. If you have seen them or have any information please email: findthering@outlook.com Thank you, Emma x
You can see a photo of the rings below.
We're rooting for you, Emma!
If the power of the internet helps anyone reading this article locate her rings, remember to email the account she set up.
Accio ring!