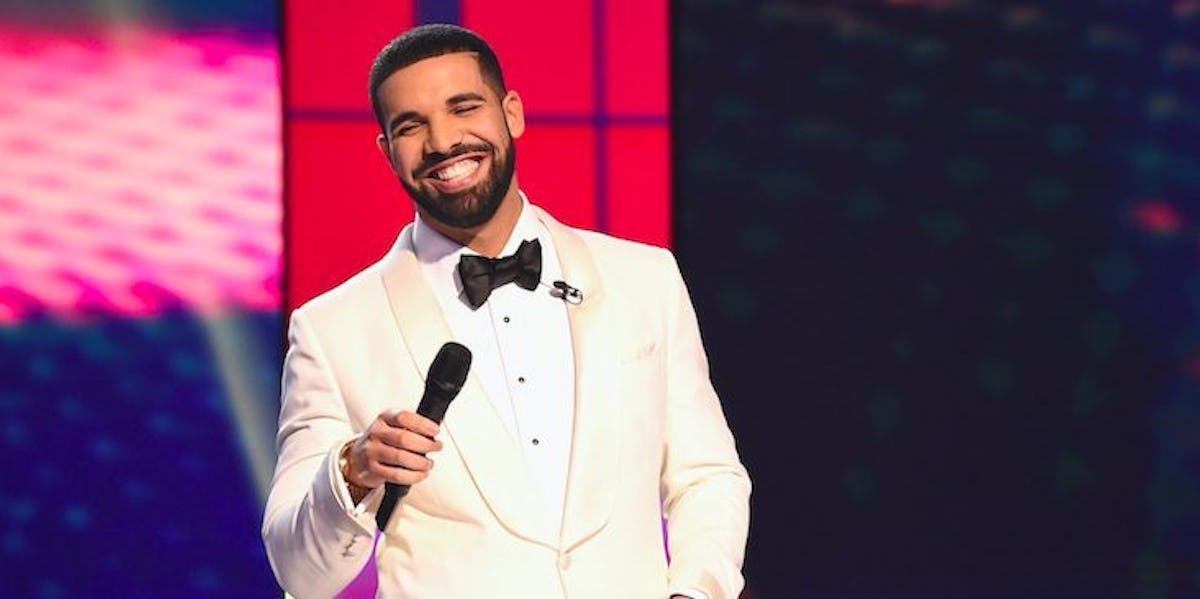 Drake Is Still Making That 'Degrassi' Money, Shares Hilarious Photo Of $8.25 Check
Michael Loccisao/Getty Images
It's 2017 and everybody knows who Drake is. Apparently, the accountants who worked on the hit TV show Degrassi are no exception to this rule.
For those of you who don't know (or those of you born after the new millennium), Drake played a pretty important character named Jimmy Brooks on a show called Degrassi: The Next Generation for a long-ass time before he became the Drizzy Drake we know and love today.
Well, just this morning, our one and only Champagne Papi shared a picture of a royalty check he received for his work on the show (which he hasn't acted on since 2009), and, boy oh boy, is it rich.
The "Hold On, We're Going Home" singer captioned his pic with "Degrassi money still coming in don't sleeeeeeeep...," which is hilarious because the check is for a whopping $8.25 (literal pennies for Drake).
I use the term "hilarious" loosely here because we can laugh all we want, but, at the end of the day, Drake is $8.00 richer than he was last night for work he did over eight years ago. Meanwhile, I tried to buy a coffee this morning but the cashier wouldn't take my crumpled-up dollar because it had *a little* chewed gum stuck to it.
Of course, fans love that Drake can laugh at himself. Some even took to Twitter to share how funny they thought the post was.
At the end of the day, I'm happy Drake is still getting paid for Degrassi because, if you've ever watched the show, you know it was great and the cast deserves every penny they earned from it.
The real question on my mind, though, is to whom is the check made out?? Drake? Aubrey Graham? Jimmy Brooks? Champagne Papi? Drizzy? Mr. OVO? The possibilities seem endless. One way or the other, I'd like to officially lobby for a Drake/Degrassi reunion special now.