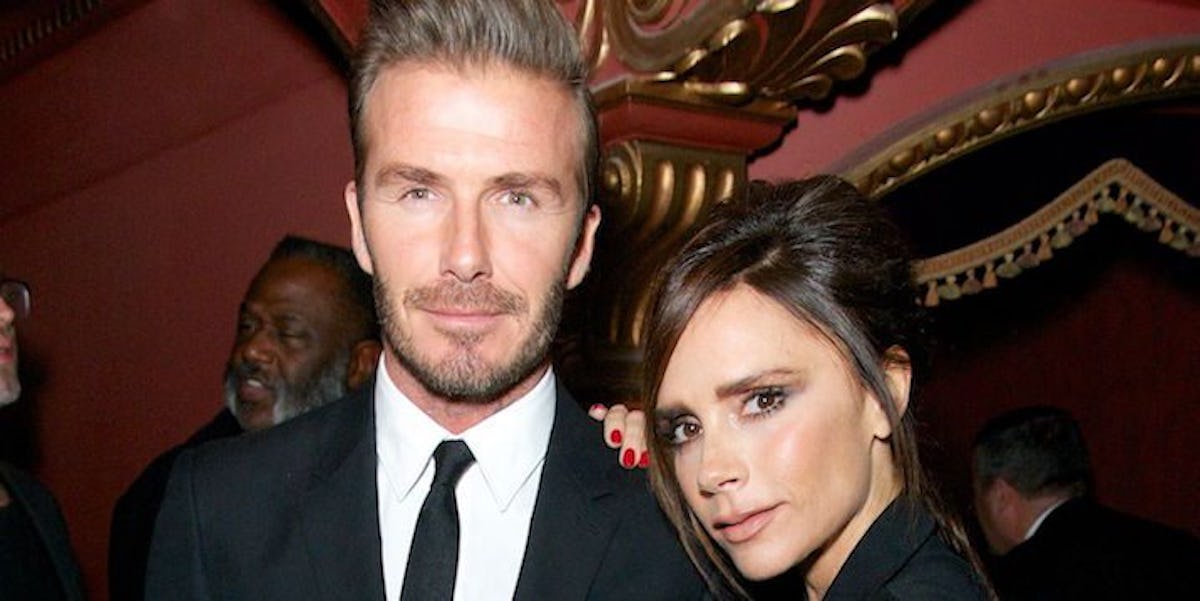 Victoria And David Beckham Renewed Their Wedding Vows, So Love Isn't Dead
REX/Shutterstock
David and Victoria Beckham are so in love, they forced their friends and family to come hear them brag about it a second time.
(Seriously, if any of the married couples I know are thinking about doing this wedding vow renewal thing, I can tell you right now my RSVP is "nah.")
But you know, good for David and Victoria and their beautiful love story, I guess.
The 41-year-old former pro soccer player revealed in a radio interview with BBC Radio 4's "Desert Island Discs" he and Victoria recently renewed their wedding vows.
David said,
We're a strong family unit. We've got strong parents, we were brought up with the right values. Of course you make mistakes over the years, and we all know marriage is difficult at times. And it's about working through it. We've come up against tough times. We know each other better than anybody knows us. We talk. We have amazing children. We have renewed our vows since [the wedding]. It was a lot more private, there was about six people there, in our house.
Ah, OK, that's more like it! Y'all renewed your vows because you were going through some shit! That's the kind of drama I like to hear from famous couples.
Plus, they do still have an annoyingly cute relationship, despite these bumps David speaks of.
The couple got married in 1999, with a famously extravagant and publicized ceremony.
Though, in retrospect, David did have some regrets about the clothing choices.
He said in the radio interview,
Victoria's [outfit] was pretty nice. Mine, I'm like what was I thinking? I look like the guys out of 'Dumb and Dumber' when they went to that party and wore those ridiculous outfits. I even had a top hat in purple. Unbelievable. What was I thinking?
Aw, it's OK, David. You got caught up in the moment.
Earlier this month, Victoria revealed the story about how the two met, which she called "love at first sight" in a letter to her 18-year-old self for British Vogue.
She explained she met David in the Manchester United players' lounge, where he asked for her number. He apparently still has the plane ticket Victoria wrote it down on.
Ugh... OK, OK, you win! You guys are the most romantic celebrity couple!
You can check out more of David's interview below.
Citations: David Beckham Reveals He and Victoria Renewed Their Wedding Vows: 'Marriage Is Difficult at Times' (Us Weekly)