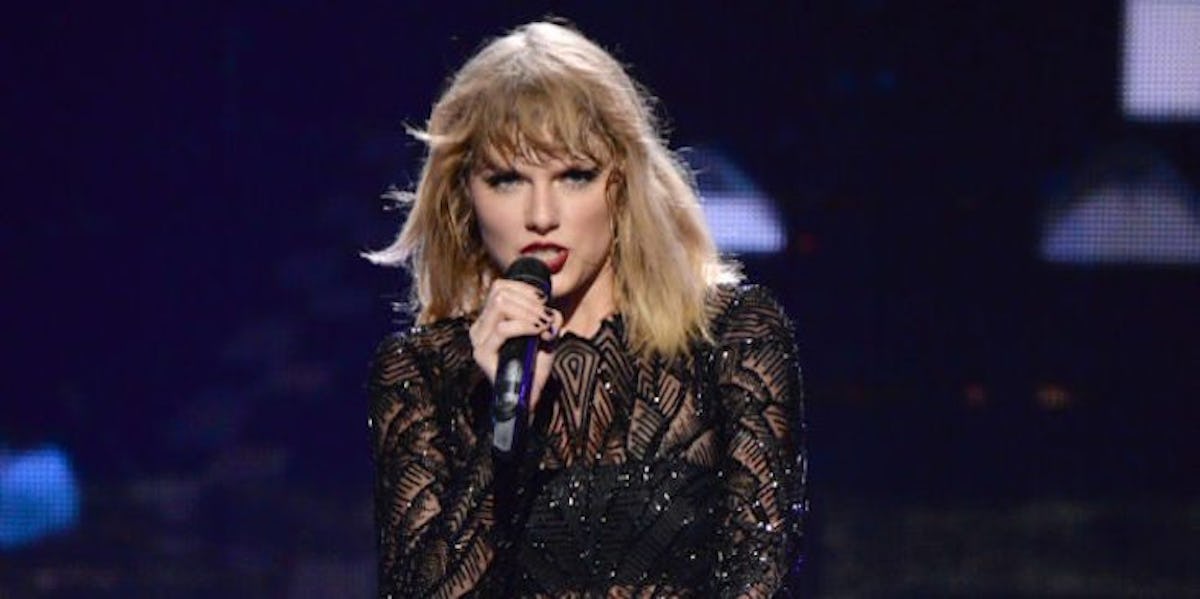 This Clue Could Mean Taylor Swift Is Going On Tour Sooner Than You Think
Kevin Mazur / Getty Contributor
Taylor Swift finally dropped her first single from her new album, Reputation, on Thursday, Aug. 25 called "Look What You Made Me Do" and it's unlike anything we've heard from the artist before. With all of this hype about new music, Swift fans are already wondering if she'll go on tour and if she does, when will Taylor Swift tickets go on sale?
Fans got a huge clue when the single dropped, as Swift also created Taylor Swift Tix, a website through Ticketmaster. The program aims to make sure tickets from her upcoming concerts get into the hands of actual fans and not bots or scalpers. So, while no dates have been released yet for a tour, this website definitely means that Taylor Swift performances are in the near future.
The website reads,
Once you register, improve your place in line by participating in boost activities until initial registration closes on Nov. 28.
Ooooh, what are these mysterious "boost activities"? Also, I wonder whether registration closing on Nov. 28 means a tour will be announced by then? I'm crossing my fingers. The album Reputation drops on Nov. 10, so assuming she would announce tour details with the new album, that sounds just about right.
"Look What You Made Me Do" is Swift's first single since 1989 dropped in 2014. That was three years ago. Three. Years.
The song has a super edgy vibe, and matches the same theme we got with her Reputation album cover and those creepy snake Instagrams Swift was teasing her fans with all week. In the lyrics of the song, Swift talks about getting karma for someone who wronged her. She sings,
I don't like your kingdom keys They once belonged to me You ask me for a place to sleep Locked me out and threw a feast (what?) The world goes on, another day, another drama, drama But not for me, not for me, all I think about is karma And then the world moves on, but one thing's for sure Baby, I got mine, but you'll all get yours
A lyric video of the song was uploaded to Vevo when the song dropped, but I'm holding out for the real thing. Lord knows this video is going to be nuts.