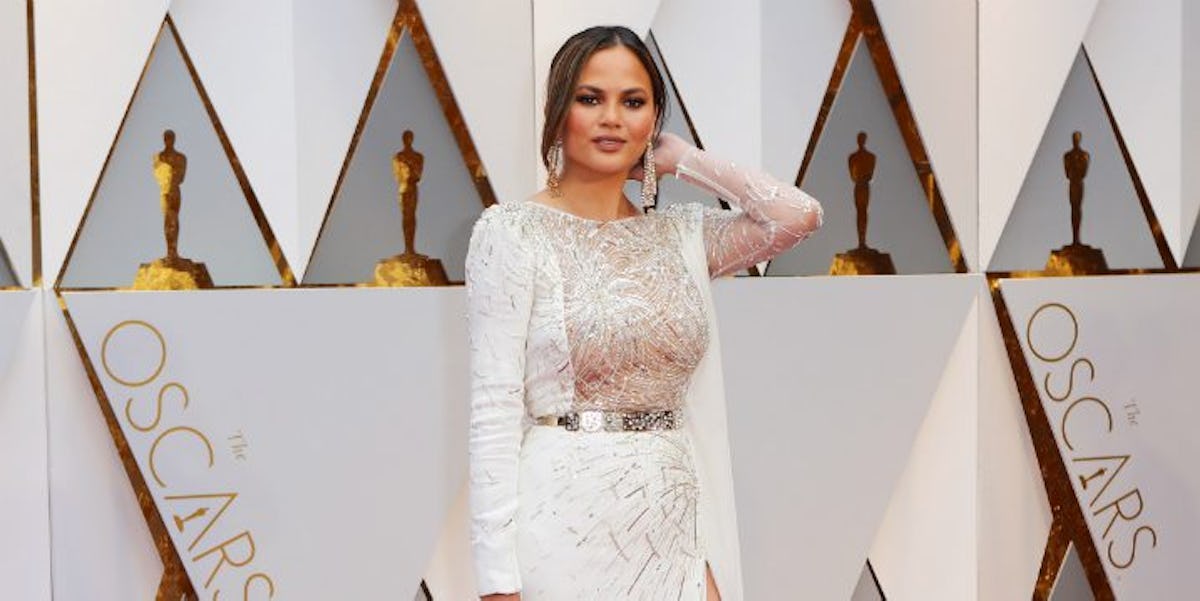 Chrissy Teigen Did The Nicest Thing For Fan Who Wanted To Attend Beauty School
REUTERS
Chrissy Teigen is not only one of the best people to follow on Twitter, she's also an angel in human form.
World, meet Mercedes Edney. Mercedes is a beauty school attendee with a passion for posting helpful beauty tips on social media.
Mercedes had wanted to go to beauty school, but she was having trouble acquiring the amount for tuition.
She then asked her Twitter and Instagram followers for some help getting the $895 required to hold her seat before starting in May.
She wrote,
I know sometimes there is a stigma for asking for help, but this is a huge dream of mine and I am willing to do whatever I can to make it.
However, everything turned around for her on Friday night when she received a donation of $5,605 and I'm not crying, you're crying.
The person behind the donation? None other than the lip-syncing saint Chrissy Teigen.
Not only did she pay for Mercedes' entire tuition, she exceeded that donation on her fundraising page.
Mercedes wrote of the generous amount Chrissy gave,
I thought it was a glitch. I then look at my email and realized it came from my fundraiser. @chrissyteigen donated my entire tuition money for school.
Chrissy mentioned in a note that accompanied her donation that she had been silently observing Mercedes' dream from afar,
I've seen this is your passion for such a long time now. So excited to see you fulfill your dream!
Call up the cardinals because we need to make her sainthood a real thing!
Also, am I pushing her saintliness too hard? Well, too bad.
Also, I don't mean the bird type of cardinal, so stop shouting at a bunch of birds -- you look insane.
Not only did Mercedes receive a note, she got a sweet tweet back from Chrissy:
Mercedes went on to tweet about this amazing donation.
Congrats, Mercedes! And Chrissy... you're seriously the best.
Citations: Chrissy Teigen Just Paid This Woman's Beauty School Tuition (BuzzFeed)