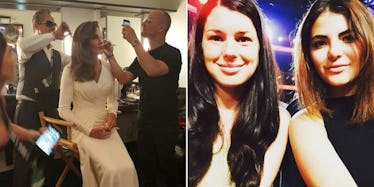 Woman Involved In Caitlyn Jenner Crash Criticizes Her ESPY Award Win
Caitlyn Jenner helped many with her bravery after going public about her transition and delivering a moving speech at the ESPY Awards.
But, a woman named Jessica Steindorff believes Jenner should not be applauded.
Steindorff was involved in a car crash back in February that took the life of a woman named Kim Howe.
According to Steindorff, Jenner caused the fatal accident and has yet to accept responsibility for her actions.
As such, Steindorff expressed her anger with ESPN for praising someone who allegedly took a human life.
In a statement to Entertainment Tonight, Steindorff said,
I find it difficult to understand how the culture we live in can honor a person who is responsible for taking a life and injuring several others with both an award and a reality show. For an individual who is such a positive role model in many aspects of her life, Caitlyn has failed to do the right thing and take responsibility for her actions. I would hope that someone who seems to greatly value the importance of human existence would be more sensitive to the fact that she ended another person's life. Sadly we are living in a tabloid society.
Steindorff is currently suing Jenner for damages incurred in the crash.
Citations: Caitlyn Jenners ESPY Courage Award Win is SLAMMED by Victim in Fatal Car Crash (Daily Mail)