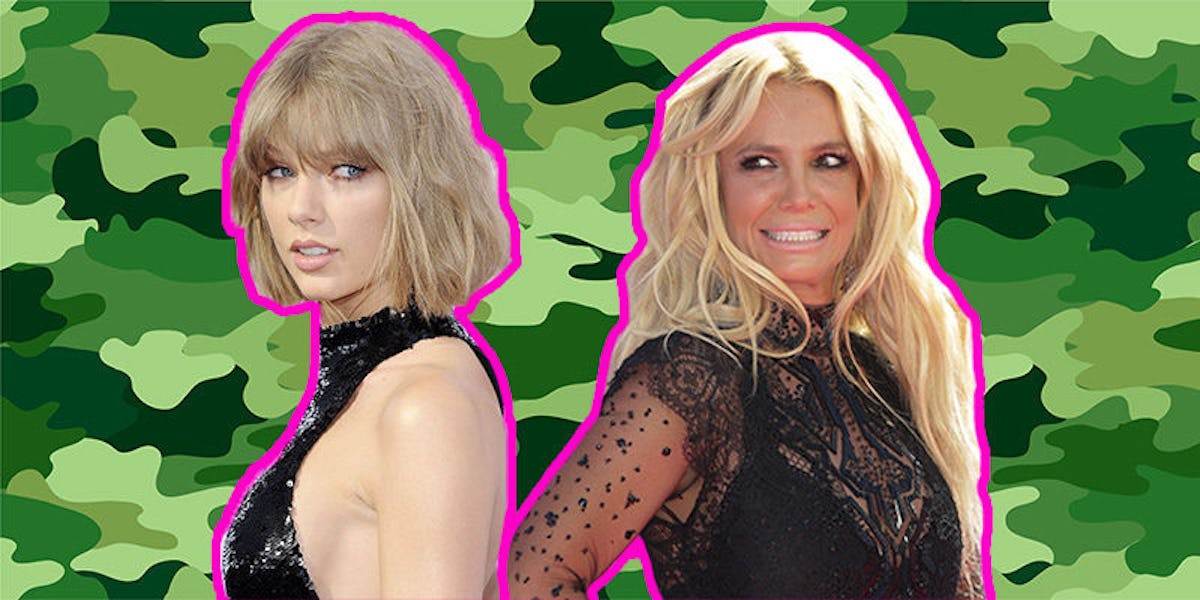 Britney Spears Just Threw Shade At Taylor Swift… We Think
REX/Shutterstock
OMG OMG OMG OMG OMG OMG OMG, BRITNEY SPEARS AND TAYLOR SWIFT ARE MAYBE KINDA FIGHTING!!!!!!!!!!!!!! THE LORD IS ALIVE AND DISPLAYS HIMSELF IN THE MOST REMARKABLE AND MYSTERIOUS OF WAYS!!
Brace yourselves. Honestly, grab hold of something or take a seat altogether because the following piece of information is going to absolutely melt your mind.
Are you holding the EFF on to something and ready? OK.
Britney Spears was on Australia's KIIS radio with Kyle and Jackie O when she was asked whether she'd rather take a long flight with Katy Perry or Taylor Swift.
Pretty simple and fluffy question, right?
Spears thought about it for a second, joking it was hard to choose between the two singers before ultimately deciding she'd rather ride with Swift, saying,
Because I've never met her before.
Really? Never met Taylor Swift before? Interesting. That's an interesting answer to give. I mean, it's very hard to have not met Taylor Swift…
…WHEN YOU TOTALLY MET TAYLOR SWIFT IN 2008!!!!!
AND WHEN YOU MET HER IN 2003!!!!
WHAT. IS. GOING. ON. HERE.
Is there some sort of secret feud between TayTay and BritBrit we don't know about? Is Britney trying to separate herself from Taylor after Kanye-Gate? Does Britney just have the worst memory in Hollywood?
SOMETHING IS UP AND I WON'T SLEEP UNTIL THIS IS ANSWERED.
Citations: BRITNEY SPEARS IVE NEVER MET TAYLOR SWIFT Yes She Did Twice (TMZ)