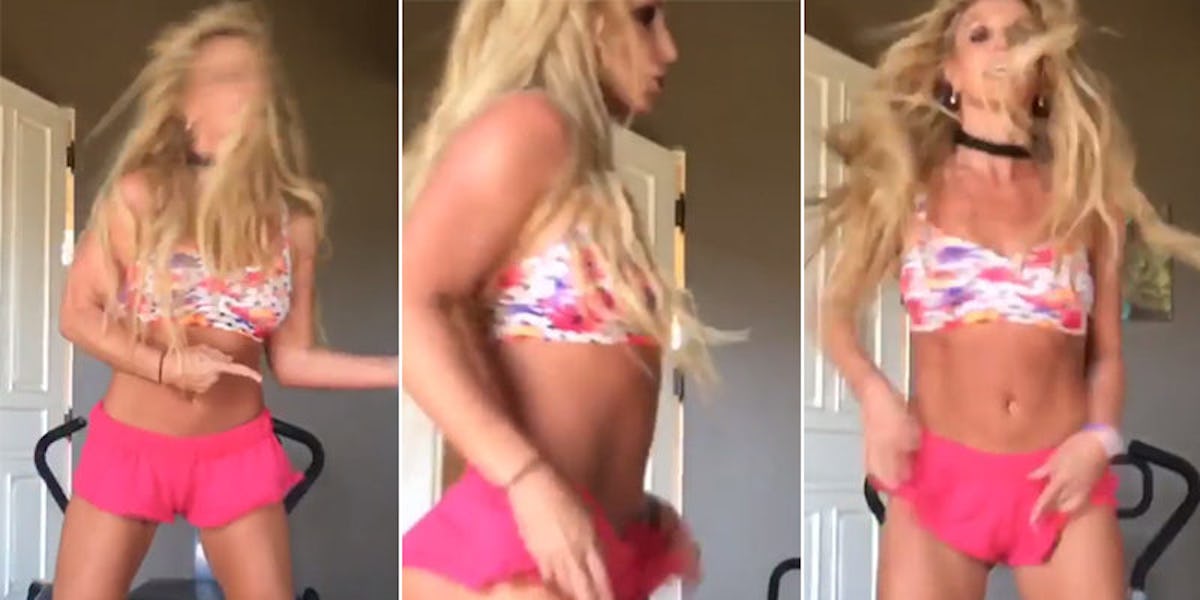 Britney Spears Shows Off Her Amazing Abs While Dancing In Instagram Video
Instagram
Britney Spears certainly had an active weekend.
Apparently, while I've been sitting on my couch stuffing my face with Pringles, the Queen of Pop was working her abs in the gym.
Britney blessed followers with an amazing video of her dancing in her home, and the internet is obsessed.
I've watched this clip like 54 times already and I just can't stop. GOD BLESS THOSE ABS!
YEAH, wasn't that steamy? Why don't I look this good while working out???
Britney's fans are going crazy over it, for good reasons. GET IT, GIRL.
The Glory singer has worked very hard to get her bod in tip-top shape, and it's definitely paying off. Britney looks hot as hell.
If you're obsessed with Britney Spears and her moves, then guess what? She's actually teaching dance classes!
From her Instagram videos, it looks like the sessions are mostly just for children, but uhhh...just show up in a tutu and tights and I'm sure she won't notice.
At this point, I'll do whatever it takes to dance with the queen.
BRITNEY, SIGN ME UP.
Citations: Britney Spears Ab Work Out (Entertainment Tonight)