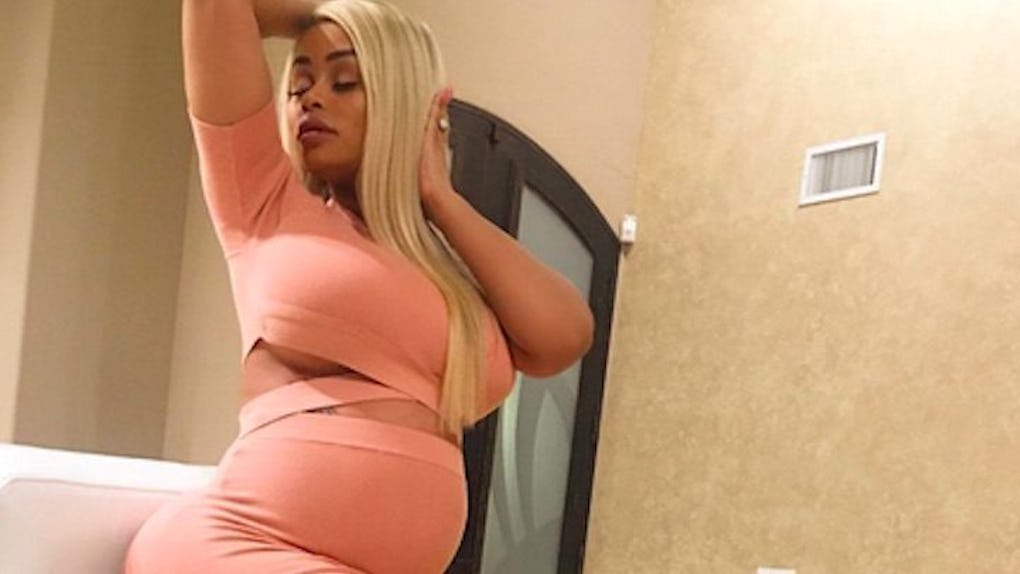 Instagram
Blac Chyna Revealed She Dropped 7 Pounds From Eating Healthy And Walking
Blac Chyna's never-ending pregnancy has taken a bit of a surprising turn.
The mother is actually losing weight, not gaining it. Surely that's the last thing you expect when you have a tiny human growing inside of you.
Chyna, who is having a baby with Rob Kardashian, posted a picture on Snapchat that revealed she's lost seven pounds. True story.
Her magic formula? It's not hot yoga or anything ultra expensive and unobtainable by us mere mortals.
She wrote on Snapchat,
I started eating more clean and walking. From 135 to 183 to 176.2.
Granted, these are two very boring things, but the proof is right here -- and the scales of justice do not lie.
According to PEOPLE, last week, Blac Chyna said she weighed 183 pounds, which would mean she dropped the weight in around seven days.
She's been charting her fluctuating weight since the early stages of her pregnancy.
Eight weeks ago, she posted a photo on Instagram showing her weight at a little over 170 pounds.
Back in June, Chyna said on Snapchat,
Like, no lie, my goal is to gain 100 lbs. this pregnancy. I'mma tear it up, and then I'mma snap back.
Yeah, gurl! You do you.
Citations: Pregnant Blac Chyna Says She's Lost 6 lbs. Since Revealing Her Recent Weight Gain (PEOPLE)