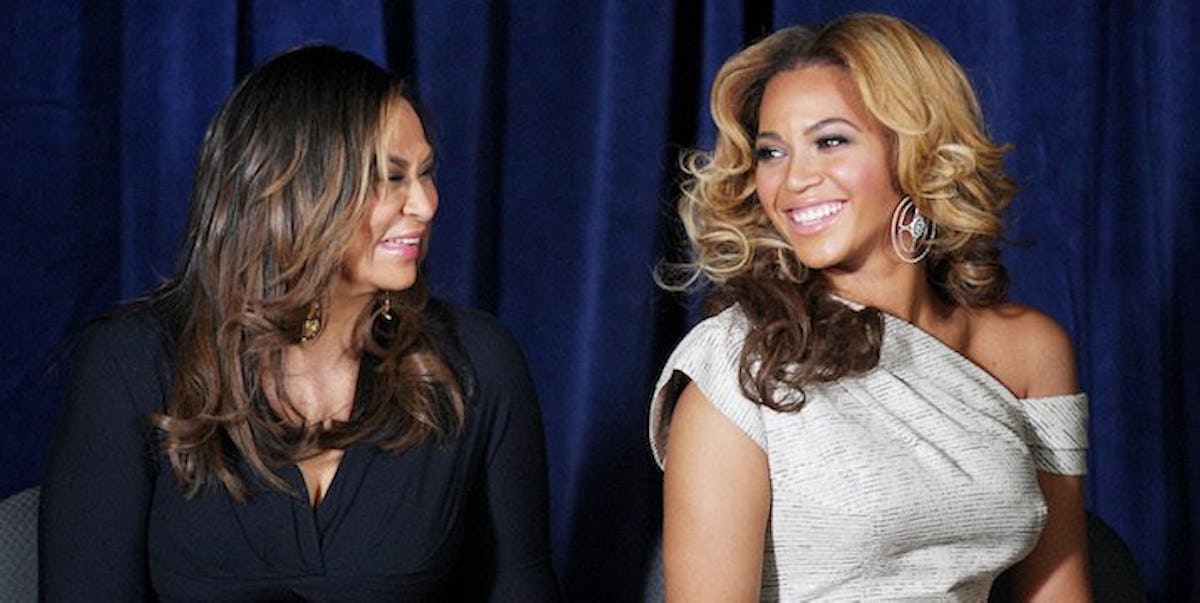 Beyoncé's Mom On Social Media Is All Of Our Moms Trying To Be Hip On Facebook
REX/Shutterstock
You probably think your mother is great, and I'm sure she is, but she didn't birth to Beyoncé or Solange, OK?
But the great Tina Lawson probably has more in common with your mom than you think.
Well, truthfully, the only thing Tina and your mom have in common is they both insist on embarrassing their children on social media.
Ms. Tina's Instagram is therefore a delight to every Beyoncé and Solange fan, as she's constantly posting cutesy videos and photos.
While she loves to tell corny jokes on Instagram videos, her daughter Beyoncé approached her asking her to post a little less perhaps and maybe in a different location.
And just like your mom, when you asked her to stop posting Minion memes and photos of you with braces, she said no.
Ms. Tina said,
You know, Beyoncé was telling me the other day that I shouldn't do corny jokes all the time, but I told her that when you get my age, you gotta find your light. So if you find some good light, you're supposed to take advantage of it. I've done quite a few in one spot so I could have them, but it's OK. I'm 63, what can I say.
Just as Ms. Tina says,
Why shouldn't you write with a broken pencil? Because it's pointless.
SO IS TELLING YOUR MOTHER WHAT TO DO, YOUNG LADY.
SHE BROUGHT YOU INTO THIS WORLD, AND SHE CAN TAKE YOU OUT JUST AS FAST.
Lawson continued to drop knowledge bombs on us,
What path do crazy people take in the forest? The psycho-path.
AS IN, "YOU MUST BE CRAZY TRYING TO TELL YOUR MOTHER WHAT SHE CAN AND CAN'T POST ON SOCIAL MEDIA."
SHE WILL TURN THIS CAR AROUND.
What do lawyers wear to court? They wear... lawsuits.
AS IN, "I HOPE YOU BECOME A LAWYER IF YOU DON'T HAVE BEYONCÉ TALENT. YOUR MOTHER DIDN'T RAISE YOU TO BE UNEMPLOYED."
Citations: Beyoncé wants her mom to slow down with corny Instagram jokes, but Ms. Tina isn't here for it (Mashable)