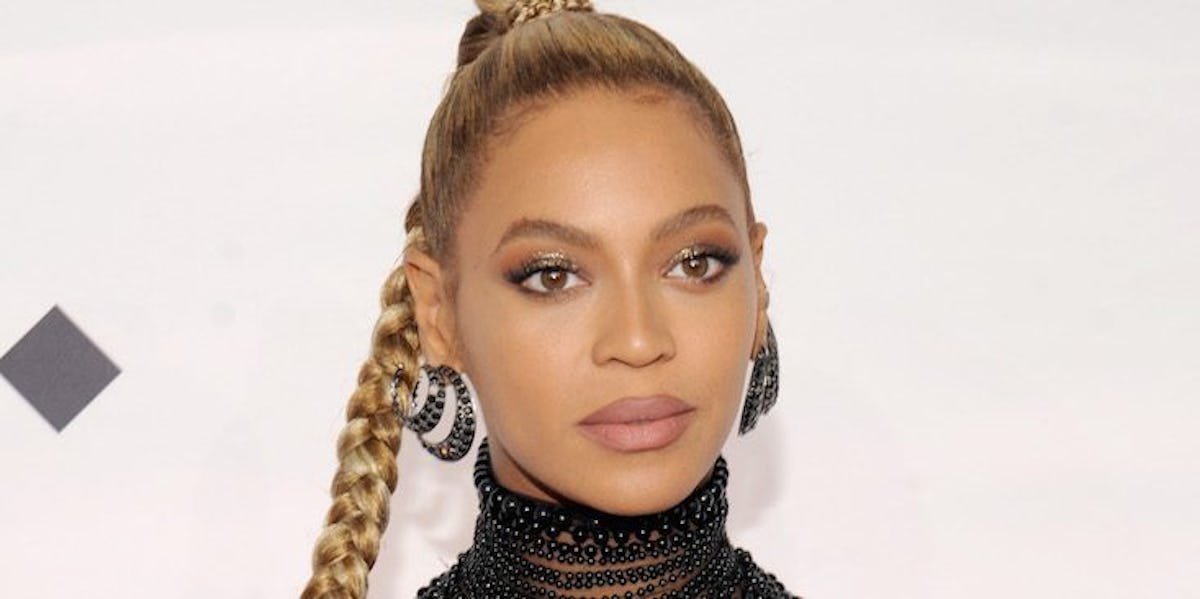 Beyoncé Posts Epic First Picture Of Twins And I Need Her Florist's Number
Getty Images
Listen up, it's time for real talk. Beyoncé just posted the first photo of Sir Carter and Rumi, and I need her florist's f*cking number.
Imagine you're 98 years old, on your death bead, and your granddaughter whispers in your ear, "Before you die, quick, tell me the secret to life," and the answer is "BE A GODDAMN FLORIST"???
I'm literally quitting my job today and applying to the nearest flower shop. I give up on life – I have new dreams now.
If you don't know why I'm freaking out about flowers at freaking 9 a.m. on a Friday morning, it's because of Beyoncé's announcement photos.
Each one of those rose petals is probably worth more than my entire life. I've been to so many funerals (RIP Grandma!) and still have never seen flowers as beautiful as these.
Also, what kind of flowers are these, anyway? Roses? Carnations? Daffodils? IDFK????
The only flowers I know by heart are sunflowers and tulips because those are the easiest to remember. I did buy hydrangeas for my ex-boyfriend once on Valentine's Day because the store was out of roses. I invited him over to my house and sprinkled petals all over the floor because I thought it was romantic. He dumped me, lol. Dating is going well.
The purpose of this article is simple: find me a boyfriend, and also get me Beyoncé's florist's number. Does anyone know who they are? EVERYONE ON TWITTER IS WONDERING, TOO.
Vogue actually wrote about how Beyoncé's floral arch could inspire wedding greenery trends in 2017.
Wow, if only I had a man to marry, then I'd be booking an appointment with a florist right now. Look, I'm not trying to be needy, but someone better hook me up with a BF – boyfriend/Beyoncé's Florist – ASAP.
Yo' girl wants to kiss a boo under some flowers. Is that too much to ask?