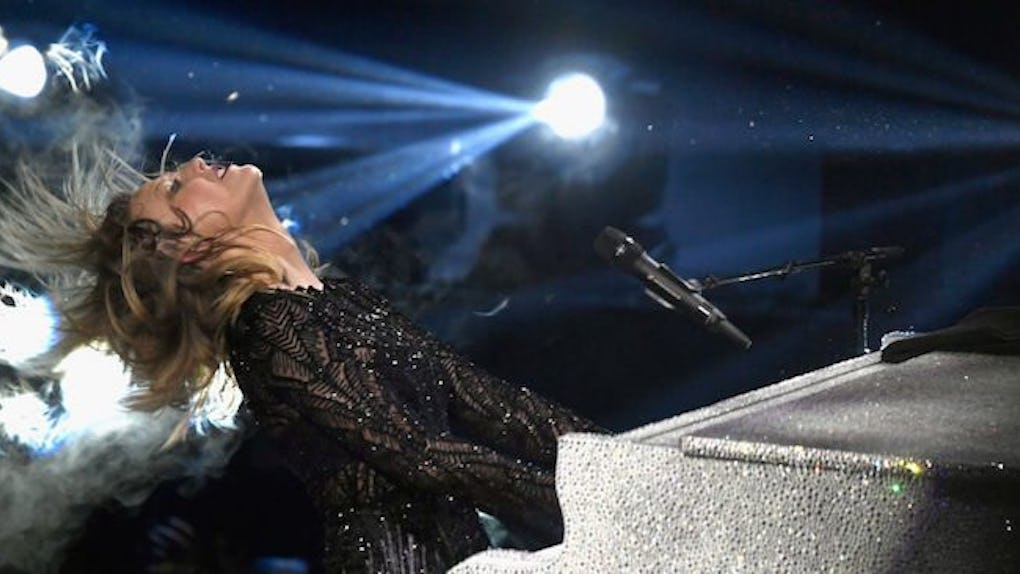 Frazer Harrison / Getty Images
Tweets About Taylor Swift's Video Vs. Beyonce's 'Lemonade' Are Hilarious
It's been only a matter of hours since Taylor Swift's latest single dropped, and already T. Swift fans are upset that Swift allegedly copied Lemonade in her music video. People are taking to Twitter to call out Swift's video looking like Beyoncé's work. Though only a 20-second teaser of the official Taylor Swift music video to come, its initial responses are concerning.
Specifically, people are comparing the aesthetic of this video to that of Beyoncé's 2016 hit "Formation."
The visuals for the song, which Beyoncé performed live at the 2016 Super Bowl, featured a squadron of dancers clad in black leather boy shorts and fishnets. Beyoncé herself rocked a military-style jacket and let her gorgeous locks do their thing. Even the stance and arrangement of the dancers became an instant icon for the song. The look is standard for the pop star, and people have a point in thinking it's been copied.
In Swift's teaser, the resemblance is clear. The clip features a series of short video clips spliced with the words "Look what you made me do."  The last frame shows Swift standing in front of a squad of dancers in a grandiose, Rococo-esque room, wearing high-waisted shorts, fishnets and a long sleeve top, with her hair done in messy waves. Coincidence? Many Twitter users think not.
One user, noting the similarity between the two music videos, referenced the classic line from Beyoncé's hit: "Okay ladies, now let's get in formation."
Others compared it to the "Formation" music video, which features the signature squadron of dancers in multiple outfits and backdrops, one of which is in a gym (below). Another dance scene shows Beyoncé wearing (you guessed it) a bodysuit and tights.
Yet another scene from "Formation" shows Beyoncé standing in classic, well, formation, with a squad of dancers surrounding her. That didn't go unnoticed, either.
Some users made a joke about Swift's new video and the Red Lobster line from "Formation."
It's telling that people came up with more than one Red Lobster parody in drawing this parallel.
Some suggested that Swift's release was out of pettiness, more about keeping up with other stars than about the artistry or authenticity.
Swift's alleged copying of Beyoncé's style goes beyond artistic ethical concerns. People are upset that, if Swift has in fact used the work of an artist of color (without credit thus far), it's not just wrong but infringes on, or appropriates, a cultural style. She's far from the first white artist to be accused of taking black artists' work as their own, but this comes at a particularly bad time for T. Swift.