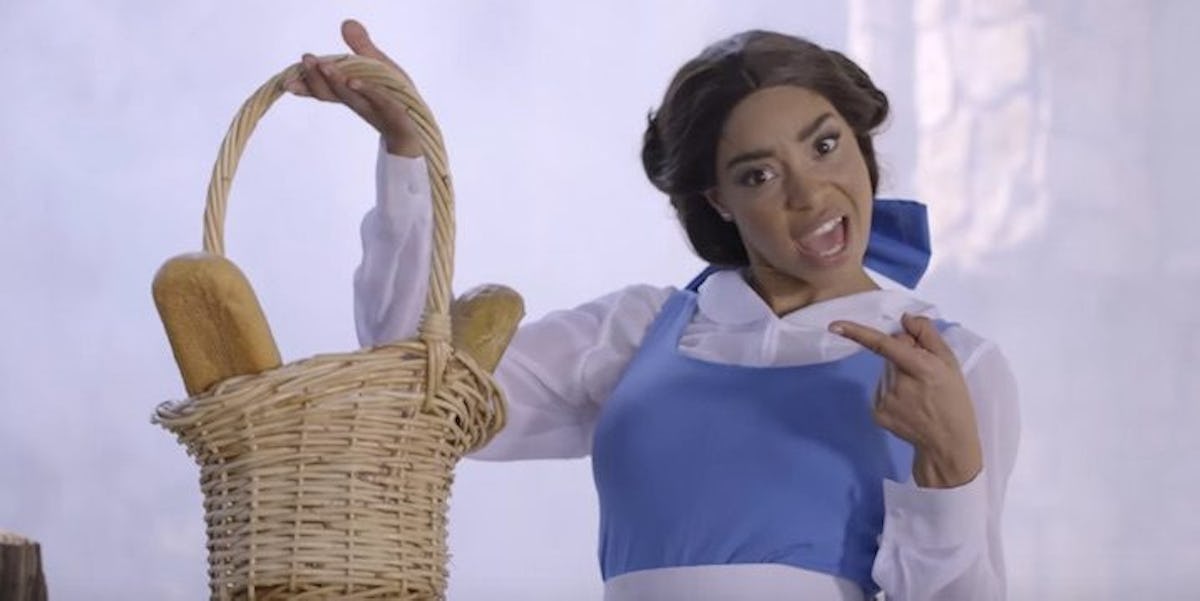 Hilarious 'Belle And Boujee' Video Puts 'Beauty And The Beast' To Shame
YouTube
Step aside, Beast. Belle only screws around with Boujee nowadays.
It was only a matter of time until "Beauty and the Beast" got the musical parody video it rightfully deserved. I mean, what else is the internet for?
Cat memes and Trump rants only account for 80 percent of everything that has been posted on the web.
That other 19 percent is comedy song parodies -- 1 percent is Reddit forums devoted to "social experiments" that are just dudes picking up girls with nice cars and then calling them sluts because they tricked them into thinking they had nice cars (yeah, I don't get those videos either).
Admittedly most of them are insanely mediocre, but every once in a while one comes along that is actually great.
"Belle and Boujee" is actually great.
The parody's lyrics are also genius.
The song starts off with the introduction,
Bonjour, young rich pretty You know we ain't really never had no old money Got a whole lotta new money though, Oui! If Mrs. Potts don't trust ya' she gon' SHOO ya' Oui!
The lyrics to the song itself are also beyond genius.
I MEAN...
RAIN DROP, DROP TOP CHILLIN' WITH A CLOCK AND A TEA POT (POT) DUCKIN' ON GASTON CUZ' HE NOT HOT (HOT) SWITCHIN' WITH POPS CUZ' HE GOT GOT (GOT) NOW I'M THE GIRL WITH A MAGIC MIRROR (Oui!) UP IN THE CASTLE I SEE IT CLEARER (Hah!) CALL UP THE CREW AND THEY COME AND CLEAN YOU (Oui!) Y'ALL HATERS ARE CORNY JUST LIKE THAT LEFOU (Oui!) MY LIFE IS BELLE AND BOUJEE SILVERWARE ACTIN' LIKE GROUPIES MY BEAST IS SO SAVAGE, RUTHLESS I'M YOUNG AND I'M RICH AND A PRINCESS MY LIFE IS BELLE AND BOUJEE FEASTIN' ON CRUMPETS AND SOUFLEE STEP TO MY LEVEL BE MY GUEST I'M YOUNG AND I'M RICH AND A PRINCESS
The song is a parody of Migos' "Bad and Boujee."
Not gonna lie, I like "Beauty and Boujee" wayyyy better.
Citations: Who Knew Beauty & The Beast Was So Lit? (Perez Hilton)