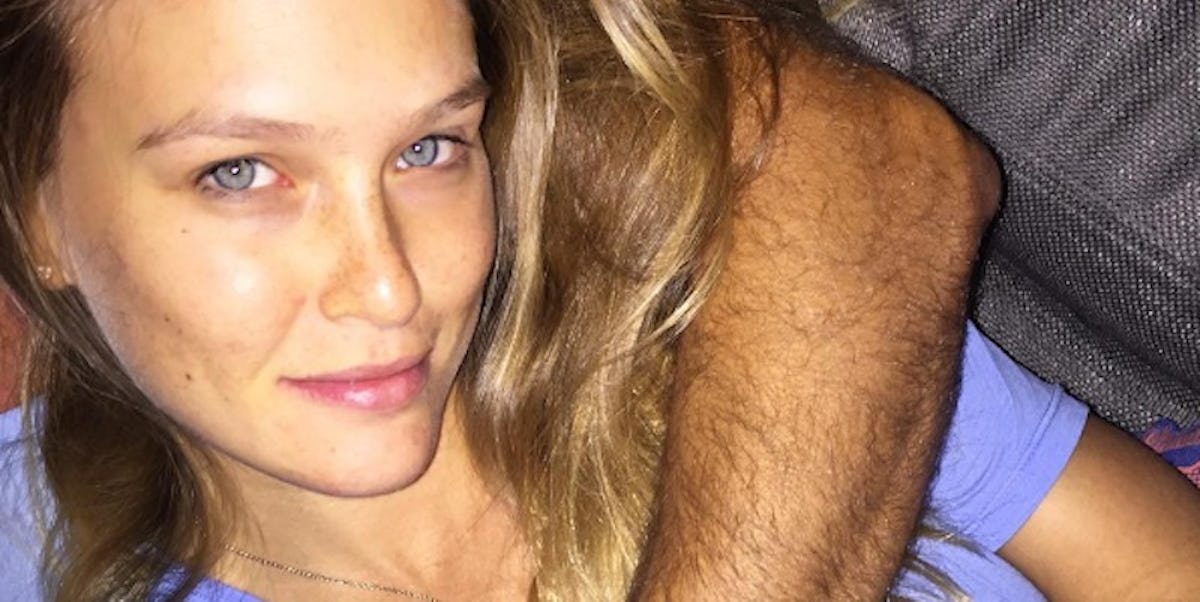 Bar Rafaeli Posted Sexy Lingerie Pic After Giving Birth 6 Weeks Ago
Instagram
Bar Rafaeli is a straight up SRFTMILF (super recent first time mother I'd like to… you know. You get it.)
Childbirth is a lot of things, but "easy on the body" isn't one of them. That's just the way nature is. It destroys your body as it builds a second body inside of you. Mothers are kind of like human scaffolding that way.
OK! EVERYONE CALM DOWN! I RE-READ THAT LINE AND HATED IT AS MUCH AS YOU DID! I'M SORRY!
Some people have figured out a way to evade the concept of having your body destroyed after childbirth.
Whether it's genetics, a strict diet and workout regimen or just having rubber for skin, there are a lot of women who have figured out to avoid said destruction.
Bar Rafaeli is one of those people. She gave birth six weeks ago and already looks better than I've ever looked ever.
WHAT SORCERY IS THIS CRAP!?!?!?
To put this all into perspective, this was Bar five weeks after giving birth.
ARE YOU KIDDING ME!?!?!
This was her two weeks after popping out a kid along with the baby's father.
Honestly though, she has looked better than anyone I've ever met even during the pregnancy.
Obviously, she isn't the only one who has found a way to avoid nature after giving birth.
This was Kim Kardashian seven months after giving birth to Saint West.
Jessie James also posted this picture to her Instagram shortly after giving birth to her child.
Regular non-celebs have also been able to crack the birthing code as well.
FitSpo mom Chontel Duncan, for instance, posted this uber viral picture to her Instagram just five days after giving birth.
In her defense though, this was her at 37 weeks.
This is all absolutely insane. Props to these moms! Congrats to Bar Rafaeli! Keep killing it!