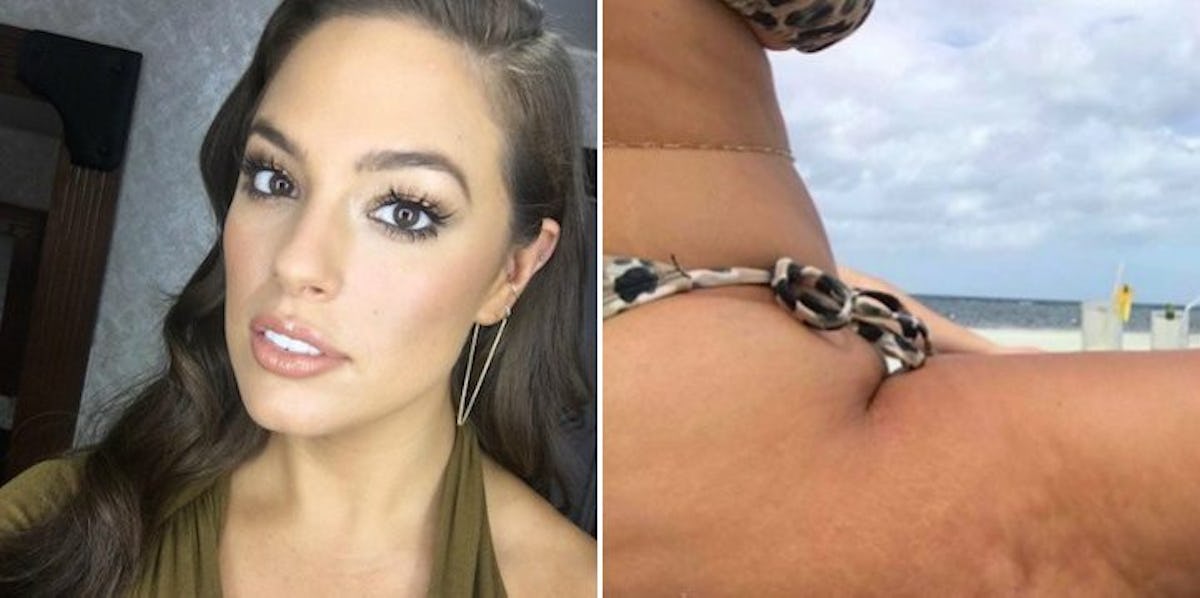 Ashley Graham Proudly Posts Close-Up Pic Of Her 'Lumps' And 'Cellulite'
Instagram
Ashley Graham has lumps and bumps and humps and she doesn't give a fuckkkkkk.
The 28-year-old Sports Illustrated model has been in the Philippines soaking up the sun and showing off her bikini bod.
She captioned the pic,
I workout. I do my best to eat well. I love the skin I'm in. And I'm not ashamed of a few lumps, bumps or cellulite.. and you shouldn't be either.#beautybeyondsize #lovetheskinyourein
PREACH IT, GIRL. SHAKE WHAT YOUR MAMA GAVE YOU.
Obviously, Ashley's followers praised the model for spreading body positivity. They flooded her Instagram with comments like, "Amen," and, "Same here."
WORK IT, SISTER.
Ashley Graham also posted a fun Snapchat story of her eating S'mores on the beach after a photo shoot.
So yeah, basically Ashley is my hero.
This isn't the first time the model showed off her figure on Instagram. Ashley is the queen of bikini selfies.
I MEAN, JUST LOOK AT THIS ONE. HOT DAMNNNNNNNNN.
Ashley often uses her Instagram photos as a way to promote self-acceptance.
Last summer, she posted a pic of her in a bathing suit and captioned it,
Show off your swim body! Take a pic in a swimsuit, share it, tag it with #MySwimBody and tag your friends to post theirs – you could win a free swimsuit from @swimsuitsforall! @denisemmercedes, it's your turn.
Despite being a strong advocate for self-love, Ashley Graham has been body-shamed on the internet for appearing "too big" or "too small."
Trolls are cute, right?
Back in July 2016, the model spoke out to haters on Instagram and wrote,
People come on my page and body shame me because I'm too big, because I'm too small, because I'm not good enough for their standards… But at the end of the day I'm good enough for me. Angles will make anyone look bigger or smaller and I just happen to know mine.
DRAG THEM, GRAHAM. GIVE THEM A PIECE OF YOUR MIND.
In the end, if you're gonna go to Ashley's Instagram page to shit on her life, maybe you should take a look at yourself in the mirror first.
OOOOHHHHHH, BURN! Haha, I'm just kidding. Seriously. Plz don't roast me.
Citations: Ashley Graham Posts Instagram Of Cellulite (Daily Mail)