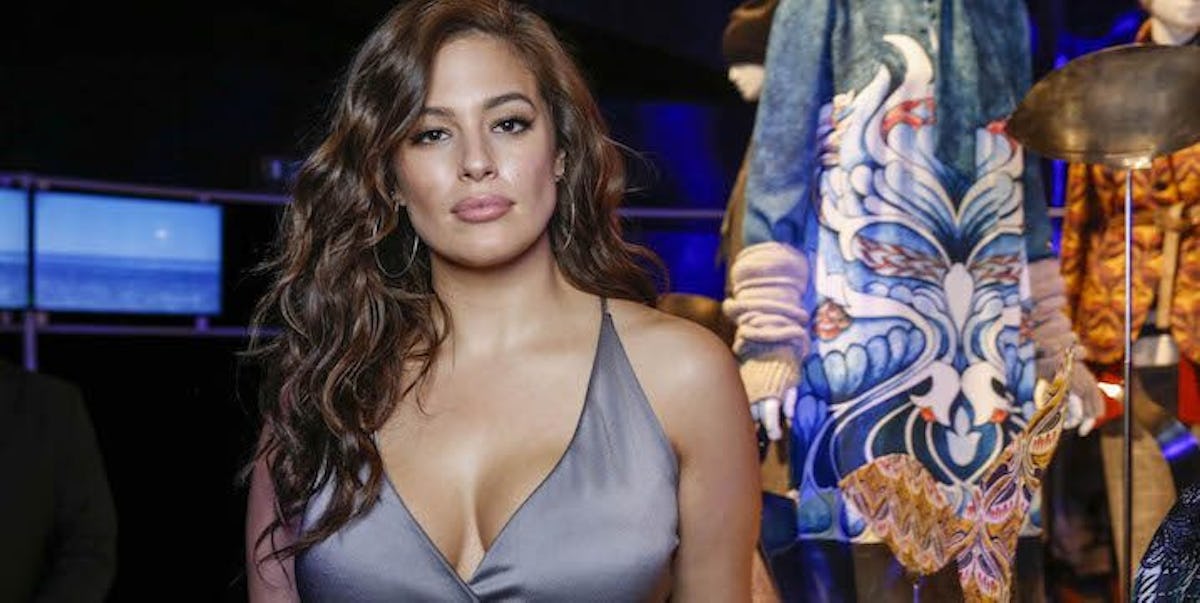 Ashely Graham Admits BFs Dumped Her Over Her Weight: 'I've Lived The Torment'
REX/Shutterstock
While Ashley Graham has emerged as a powerful voice for body image positivity, she wasn't always this self-assured and confident.
This according to the 29-year-old herself who was speaking at Urban Arts Partnership 25th Anniversary Benefit.
During the event, she told audiences some of the most heartbreaking criticism she has received about her weight came from old boyfriends, who she says would dump her because they worried she would become overweight in the future.
According to Graham,
Nothing's actually surprised me. I've lived exactly what they're living. I've lived the torment of the names. I've lived the torment of boyfriends breaking up with me because they were afraid I was going to be too fat later in life... It's the same cycle, it doesn't matter what generation we are in. Every kid is going to go through the same thing.
Later she went on to address how even now she still has her days when positive body image is difficult, saying,
I wake up sometimes and I think, 'I'm the fattest woman alive.' But it's really about how you handle it when you wake up. I look in the mirror and I have my affirmations. And mine are simple. [I say] 'You are bold. You are brilliant and you are beautiful.' And then if my lower pooch is really puffing out that day, I say 'Lower pooch you are cute.' And we have a moment. And if the hips are really popping I say, 'I love you too hips.'
For Graham, one of the biggest changes she feels needs to happen is having representation in mainstream media from people of all body sizes. She told the audience,
Having more role models, more women who are like, 'Yea, I have cellulite. Yea, it's even on my arms, not just my legs. My butt is a really bizarre shape but you know what, whatever, I'm just going to go rock it.' I think if we had more role models like that that, that were really just speaking their truth about their body and the skin that they're in then maybe young America would be different.
It doesn't stop there, though. Graham pointed out the clothing industry itself is to blame for a lot of the problems plus-size women have to deal with. She explained,
Where we're lacking is in the designer and buyer relationship. Buyers are not buying the size 22, size 24 clothes that the designers are making and then sometimes it makes the designers not want to make that size because the buyers are not buying it. So there still is so much like that that needs to happen behind the scenes.
Hopefully more voices like Ashley's continue to pop up in the entertainment industry.
Citations: Ashley Graham Says Boyfriends Would Break Up With Her For This Horrible Reason (Refinery29)