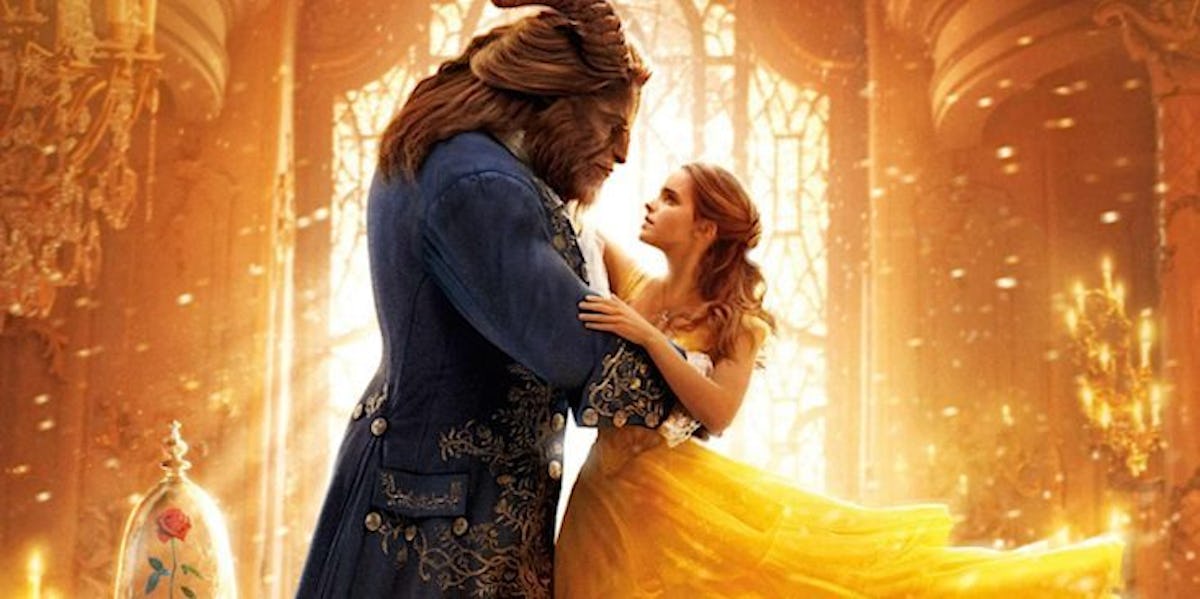 10 Adult Belle Costumes For 'Beauty & The Beast' Fans Who Wish They Were Emma Watson
Disney
Halloween is right around the corner, so that means people will be raiding all of the costume stores in your town like crazy and before you know it, literally every costume will be off the shelves leaving you with slim pickings. The best thing to do is plan your costume now! Whether you're into the DIY Halloween costume life or prefer buying online or in a store, it's time to get a move on so you have everything set before the world's greatest holiday (Halloween is the best, don't fight me on this). It's safe to bet that we will be seeing a lot of Beauty and the Beast costumes this year, seeing as it was one of the most successful movies of the year and there are always Belles and Beasts at every Halloween party. So if you're looking to turn yourself into Emma Watson this Halloween, we've rounded up the best adult Belle costumes for Beauty and the Beast fans and where you can buy them.
Whether you want to be Belle before she meets the beast and rock her blue peasant dress, or you want to be the majestic queen you are and wear her amazing yellow gown, these Belle Halloween costumes are sure to get your imagination running:
1. The Disney Store has a gorgeous replica of Emma Watson's yellow gown from the live-action Beauty and the Beast.
Belle Costume, $72, The Disney Store 
2. The Disney Store also has an amazing adult Beast costume to go with your Belle.
Adult Beast Costume, $69, The Disney Store 
3. If you're looking to reject some Gastons this Halloween, Emma Watson's blue peasant dress is the way to go.
Adult Belle Costume, $30, Spirit Halloween 
4. But the animated Belle blue peasant dress is also a classic choice.
Belle Costume, $35, Target 
Fairytale Princess Costume, $29, Walmart 
6. But if you're looking for more detail in your classic Belle gown, this is the one for you.
Princess Belle Deluxe Costume, $34, Target 
7. This Belle gown will have you feeling like an actual princess.
Belle Ultra Prestige Costume $200, Halloween Costumes 
Belle Prestige Wig, $30, Halloween Costumes 
Belle Deluxe Costume, $48, Hot Topic 
Beast Costume, $100, Target 
Now if you'll excuse me, I'm going to go lay in my giant pile of all-black clothes and rejoice in the fact that fall is finally here and I don't have to sweat or shave my legs again until the spring. Happy Halloween!!