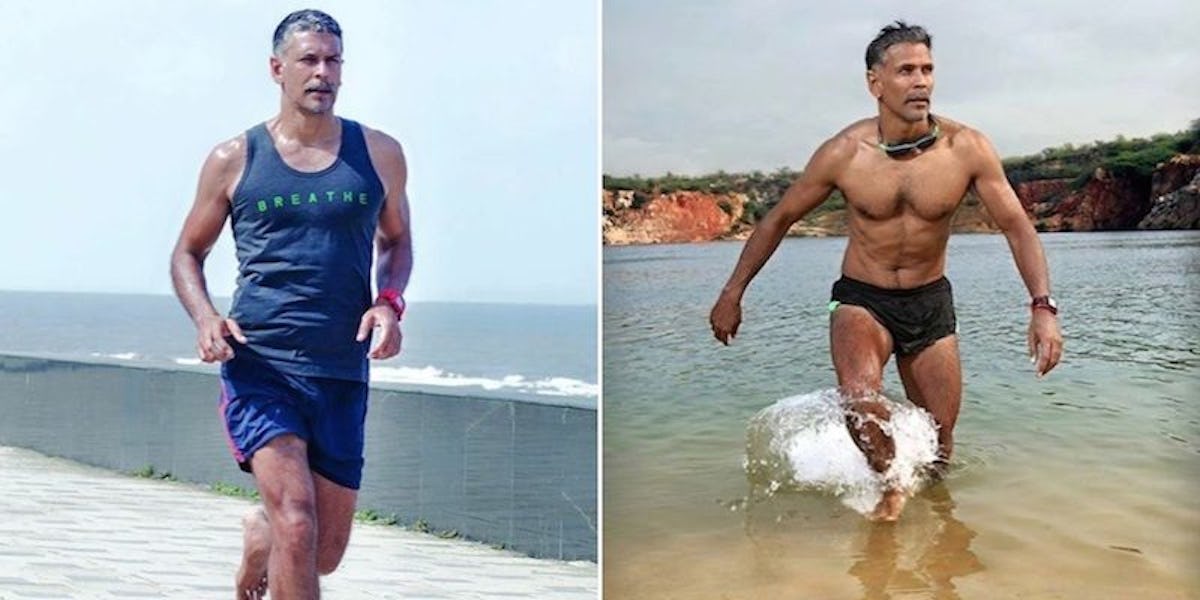 49-Year-Old Actor Completes Triathlon And Looks Damn Good Doing It (Photos)
Most of us lose energy as we age; by 60, we're no longer able to run around freely or dance all night like we did in our 20s.
But of course, there are exceptions to this rule, and 49-year-old Milind Soman is one major exception.
On July 19, the Indian actor-turned-model-turned-fitness enthusiast completed the famed Ironman Triathlon -- a 140.6-mile race -- in just over 15 hours.
This year's race, held in Zurich, Switzerland, boasted over 2,000 athletes.
To earn the title of Ironman, participants must complete an 112-mile bike ride, a 26.2-mile run (that's a full marathon) and a 2.4-mile swim in under 16 hours.
In his first time competing, Soman clocked in at 15 hours and 19 minutes.
After completing the Ironman, Soman posted a photo and a "thank you" to his fans on Facebook.
He documented the process of training for the triathlon for several months on the social media site...
...and he included photos of his exercise routines and training sessions.
Soman also posted photos highlighting his past achievements…
Including competing as a national swimmer for India...
...and fronting Pinkathon, India's largest women-only race.
He may be nearing 50…
But one thing is abundantly clear...
...Milind Soman isn't slowing down anytime soon.
Citations: 50 Year Old Milind Soman Completes The Tough Ironman Triathlon In Under 16 Hours (Huffington Post)