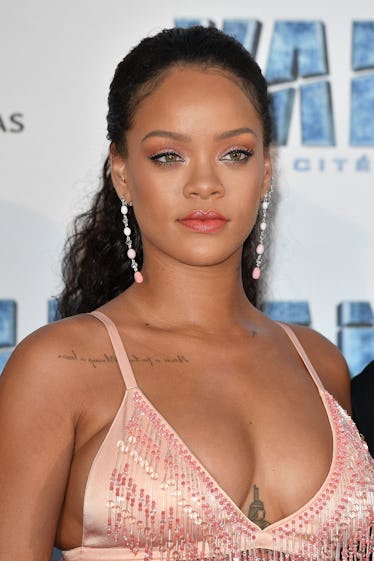 8 Celebrities Who Have Spoken Out About Abusive Relationships
Domestic abuse affects people from all walks of life, including celebs. The following have spoken out to raise awareness.
Anadolu Agency/Anadolu Agency/Getty Images
When I was 18 and fresh out of high school, a new, swoon-worthy older boyfriend began lavishing me with gifts and endless compliments. But quickly, his attentiveness turned into controlling behavior, like monitoring my phone calls and isolating me from friends and family. At the time, I didn't understand the depth of the situation and felt alone in my experience, which made it harder for me to seek help. I wish I knew then what I know now: that domestic abuse can happen to anyone; there are no socioeconomic or cultural barriers standing in its way. It doesn't discriminate against congresspeople, housekeepers, students, or even world-famous celebrities, which is why these eight celebrities who have spoken out about abusive relationships are inspiring in their own right. Trigger warning: This article and pages linked within it contain information about domestic violence, which may be triggering to survivors.
According to the National Domestic Violence Hotline, one in four women and one in seven men experience violence, either physical or emotional, in their relationships in their lifetimes. In addition, the organization reports violence in domestic relationships is the leading cause of homicide for women. Whether it's Rihanna or Reese Witherspoon or Charlize Theron or me, speaking out against abuse brings light to the issue, normalizing the conversation surrounding toxic relationships.
There is a common misperception that an abusive relationship is only a black eye or a swollen lip, but the dynamics of abuse are vast, encompassing entrapment, name-calling, financial restriction, and degradation. Coercive control, or isolating and controlling behavior are often stepping stones to physical violence and are abusive in and of themselves. By broadening the definition of abuse, and by talking about it openly, perpetrators can be caught early, and survivors can reclaim their strength. Here are eight celebrities who have shared their experiences with domestic abuse.
If you or someone you know is experiencing domestic abuse, call 911 or the National Domestic Violence Hotline at 1(800) 799-SAFE (7233) or visit thehotline.org.