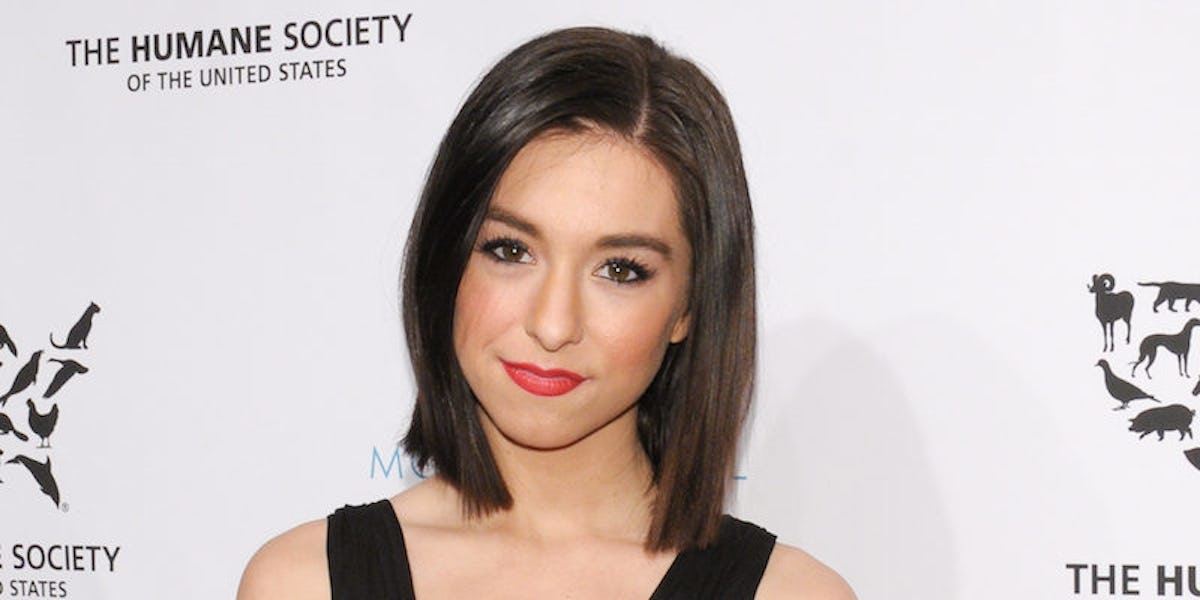 Adam Levine And 'The Voice' Judges React To Christina Grimmie's Death
Shutterstock
In light of Christina Grimmie's death, I need to borrow the words of Demi Lovato's reaction: "What the fuck is wrong with people?" That attitude seems to be the consensus after the 22-year-old singer from "The Voice" was shot and killed Friday night.
Grimmie was reportedly headed to a meet-and-greet with punk band Before You Exit after a concert in Orlando, Florida, when a man shot her.
After getting tackled by Grimmie's brother, the gunman reportedly turned the weapon on himself and committed suicide. According to police, the alleged shooter had traveled to Orlando seeking the singer out, though his motives remain unclear.
Christina Grimmie previously finished in third place finish on "The Voice" in 2014 during the show's sixth season, and she had recently been working on new music, so the seemingly random, extreme act of violence left friends and supporters of Grimmie shocked, angry and confused.
Many well-known celebrities, including Nick Jonas, Carli Lloyd, Zendaya and judges Blake Shelton, Christina Aguilera and Adam Levine from "The Voice," left tributes for Grimmie on social media; check some of them out below.
After he discovered Grimmie died, Adam Levine, who was her coach during her season on "The Voice," said in a post on Facebook,
Behati and I are absolutely devastated and heartbroken by Christina Grimmie's tragic death. Our hearts go out to her family. Christina was a natural, a gifted talent that comes along so rarely. She was taken from us too soon. This is yet another senseless act of extreme violence. I am left stunned and confused how these things can conceivably continue to happen in our world.
#RIPChristina my thoughts and prayers are with her loved ones.. — Demi Lovato (@ddlovato) June 11, 2016
Broken hearted over the tragic passing of #ChristinaGrimmie may her beautiful soul rest in piece. She was taken from this world too soon — Mark Ballas (@MarkBallas) June 11, 2016
My thoughts are with Christina Grimmie's family as it goes through this difficult time.