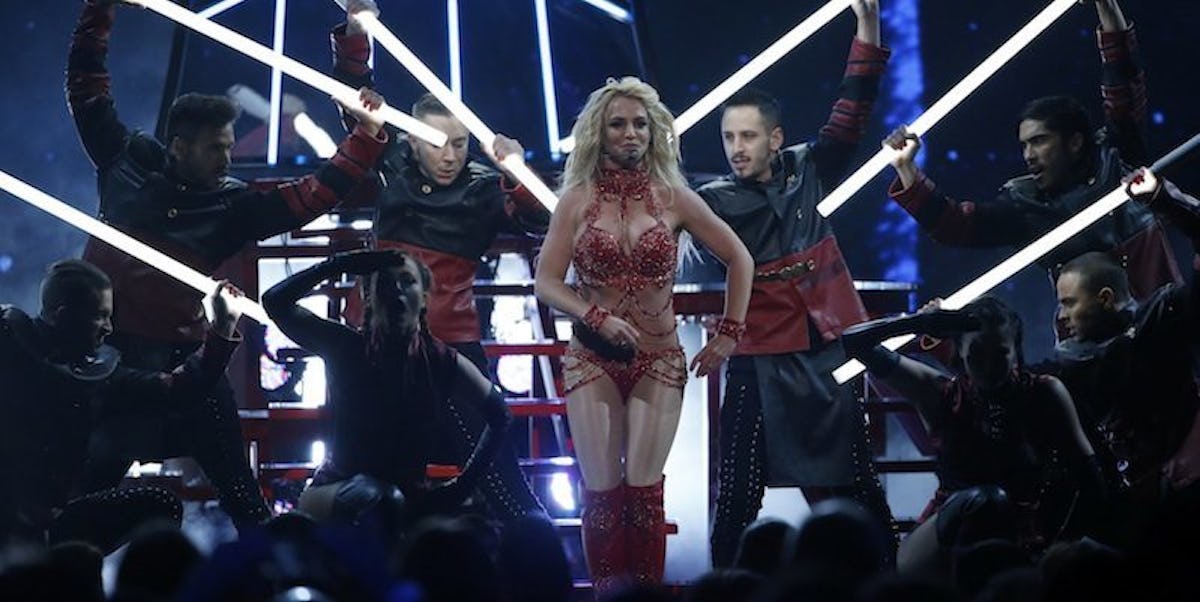 People Literally Can't Get Over Britney Spears' Amazing BBMAs Performance
REUTERS
On Sunday night, Britney Spears opened up the Billboard Music Awards at T-Mobile Arena in Las Vegas and transported us all back about a decade.
The "...Baby One More Time" singer was awarded the prestigious Millennium Award for "exceptional achievements and influence in the music industry" at tonight's ceremony. Past recipients of the award include legends like Whitney Houston and Beyoncé.
Taking the stage in a fierce red number, Britney started off with "Work Bitch" before transitioning into an incredible medley that included "Womanizer," "Toxic" and "I Love Rock 'N' Roll." The 34-year-old proved she's still got it as she brought the audience to their feet with her electrifying performance.
In the midst of all that nostalgia, Twitter naturally lost its mind.
It left most people in straight-up awe.
THIS SONG BRINGS BACK SO MANY CHILDHOOD MEMORIES https://t.co/bx0X9GQ0h8 — Common White Girl (@girlhoodposts) May 23, 2016
Although, it's Twitter, so, of course, shade was thrown, too.
i love britney but when was the last time she didn't lip sync? 2001? — lucy not hale 35 (@marijuanally) May 23, 2016
Sorry, @justinbieber, you are not Britney. You have not earned the right to lipsync an entire award show performance pic.twitter.com/J3a88CL3SH — Dina Sartore-Bodo (@DeeBodes22) May 23, 2016
But, most people just want to relive it over and over and over again.
Here's how the crowd reacted to @BritneySpears' #BBMAs performance! https://t.co/DHsE6YT8Y4 — Amplify (@thisisamplify) May 23, 2016
TWO WORDS: #LivingLegend @britneyspears @BBMAs #BBMAs pic.twitter.com/ild6fbumaL — Z100 New York (@Z100NewYork) May 23, 2016