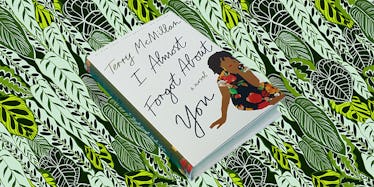 5 Books You'll Regret Not Reading This Summer
Kylah Benes-Trapp
When we were younger, summer was all about three things: no school, going to the beach and having all the free time in the world.
And if you were anything like me at age 12, summer also meant staying up late and waking up early so you could finish your newest library book -- it was too good to put down, you had already checked out the maximum number of books and you had another one waiting.
Unfortunately, this time of the year now translates to higher electricity bills and struggling to get dressed in the morning because anything you wear will be soaked in sweat by the time you get to work.
This summer, however, I'm making the conscious effort to read. Instead of coming home from work and the gym every day to make dinner and promptly eat it in bed while watching reruns of "The Office" for the 17th time, I'll immerse myself in the latest novel.
Thankfully, there are so many books coming out this summer, I don't think I'll miss Jim, Pam and Dwight at all.
So just take my money now.
Crown
I Almost Forgot About You, $10, Amazon 
If you can only bring one book to the beach this summer, let it be "I Almost Forgot About You."
Dr. Georgia Young is a 50-something, twice divorced optometrist living in San Francisco who suddenly realizes she needs some change -- a change in location, career and her love life.
For those of us who feel like we're in a rut and don't know what do next, McMillan's latest just might give you all the inspiration you need.
On sale: June 28, 2016
William Morrow
The Sun In Your Eyes, $11, Amazon 
As soon as you finish "I Almost Forgot About you," pick up "The Sun in Your Eyes."
Deborah Shapiro's debut novel encompasses one-night stands, college roommates, secrets, Hollywood, and the complexities of the female friendship -- basically everything you need in a book to read on a lazy Sunday morning.
Crown
June: A Novel, $12, Amazon 
Raise your hand if you've ever imagined someone telling you you just inherited a massive fortune. Yep. Same.
In Beverly-Whittemore's "June," Cassie is grieving the death of the woman who raised her: her grandmother, June. All of the sudden, she learns Jack Montgomery, a "legendary matinee idol," left her his entire estate.
Of course, there cannot be an inheritance without familial drama, blackmail, murder and lots and lots of secrets. You won't be able to put down "June" until you find out every single secret of June's past and Cassie's present.
On sale: July 26, 2016
Crown 
Dark Matter, $10, Amazon 
When it comes to buying books, I normally stick to romance, historical fiction and any book that takes place in London or New York. But "Dark Matter" forced me out of my comfort zone.
The last six words Jason Dessen hears before he is knocked unconscious are "Are you happy with your life?"  When he wakes up, nothing is the same. He's not married to the same woman, he has no kids and his job is completely different. Although "Dark Matter" is a thriller, Crouch delves into deep topics like choice and the different sides we have as humans.
I decided to only use the word "page-turner" once in this article, so I saved it to describe "Dark Matter."
Counterpoint 
Grace: A Novel, $12, Amazon 
In "Grace," Natashia Deón brings Naomi, a 15-year-old runaway slave, to life and into the minds and hearts of her readers. After leaving her mother and sister behind, Naomi encounters a Georgia brothel where she begins a love affair with Jeremy, a white man.
"Grace" weaves together Naomi's story with the tale of her and Jeremy's daughter, Josey, a blonde-haired girl living with a freed slave after her mother dies. When news of the Emancipation Proclamation reaches Josey and the rest of the plantation, violence ensues, and nothing will ever be the same.
Naomi's emotional narration of the captivating novel reminds us of the power of motherhood and the idea of freedom.