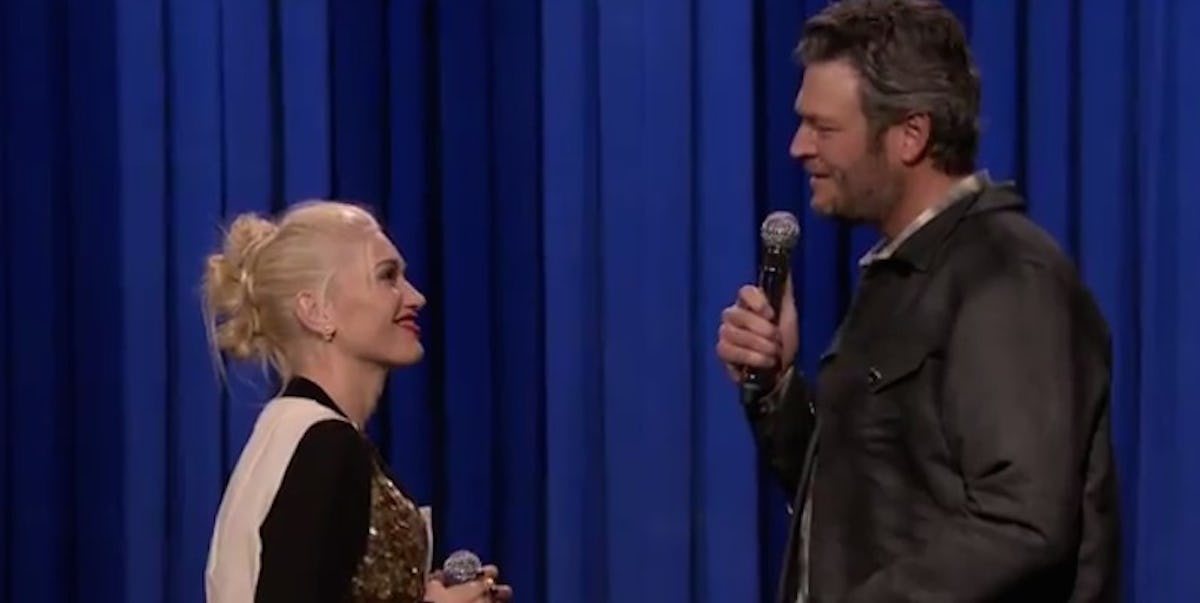 Blake Shelton And Gwen Stefani Confirm They Are Music's New "It" Couple
While NBC's "The Voice" has yet to produce one single bonafide star, it can at least claim to have produced one bonafide romance.
Rumors have been swirling for weeks that singers Blake Shelton and Gwen Stefani are an item. On Wednesday, the couple confirmed that the rumors are indeed true. (Apparently you can believe everything you read on the Internet.)
Gwen's rep tells Us Weekly,
Gwen and Blake are longtime friends who have very recently started dating.
Blake's rep additionally confirmed the rumors to E! News.
Gwen also reportedly flew to Nashville tonight to be by Blake's side at the Country Music Awards afterparties.
No official word yet from their respective ex's, Miranda Lambert and Gavin Rossdale, however E! News reports that Miranda isn't surprised by the new couple.
A source tells E!,
She was not surprised to hear of the romance between Blake and Gwen. They were always pretty flirty. Miranda and Blake were on the rocks on and off and knew that this could always be a possibility.
Hopefully the couple can go off into the sunset and make beautiful country-pop-ska-reggae fusion together.
Citations: It's Official! Blake Shelton and Gwen Stefani Are Dating (E! News)