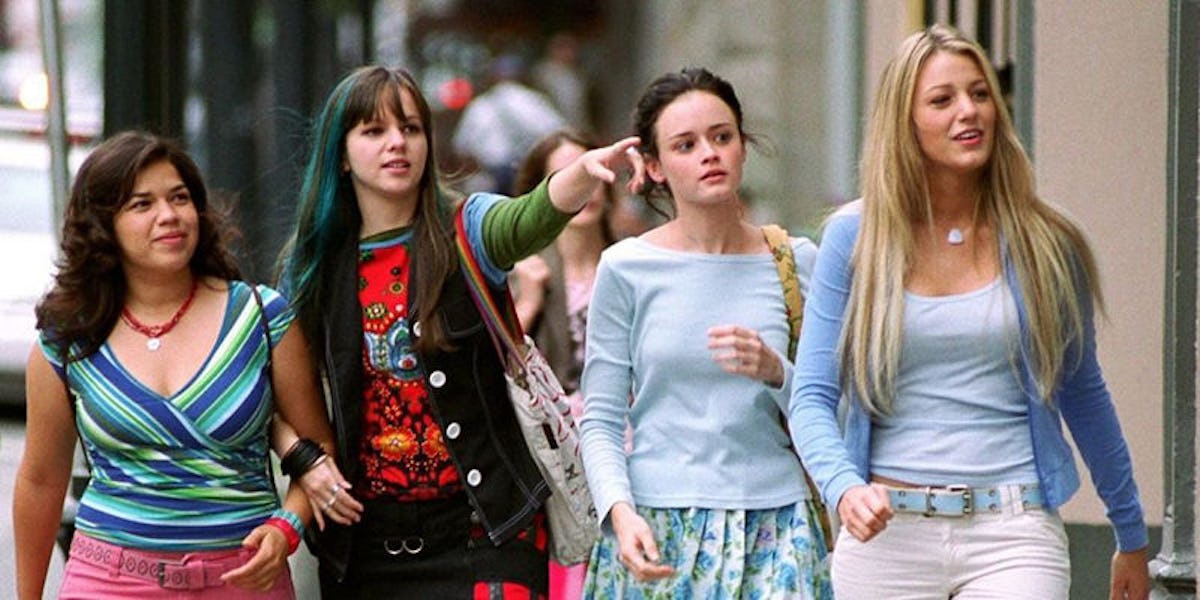 Blake Lively Was THAT Friend At The 'Sisterhood Of The Traveling Pants' Reunion
Warner Bros.
Anyone who knows anything about Blake Lively's career, before "Gossip Girl" made her into the Blake Lively, knows the "Sisterhood of the Traveling Pants" was her first real, big role.
And anyone who knows anything about getting together with friends after a long time knows there's always one who ruins the group throwback photo.
Those two things couldn't be any more relevant, particularly after the "Sisterhood" cast -- Lively, Alexis Bledel, America Ferrera and Amber Tamblyn -- got together for a little reunion.
Of course, it wouldn't be much a reunion if someone didn't do something ridiculous during the selfie photo shoot. And as the one who's clearly holding the phone, America was always gonna be on the receiving end of a prank.
Blake Lively shared a snap with her "sister husbands" on her own Instagram account, too.
But, there's no doubting that Amber Tamblyn's repost of America Ferrara's reunion pic had the most important message.
She captioned the photo,
Needed my girls today. The world is a crazy place. Hold onto the ones you love. And pick their nose.
And pick their nose, indeed.
Citations: 'Sisterhood of the Traveling Pants' Cast Reunites: We're 'All Grown Up' (Us Weekly)