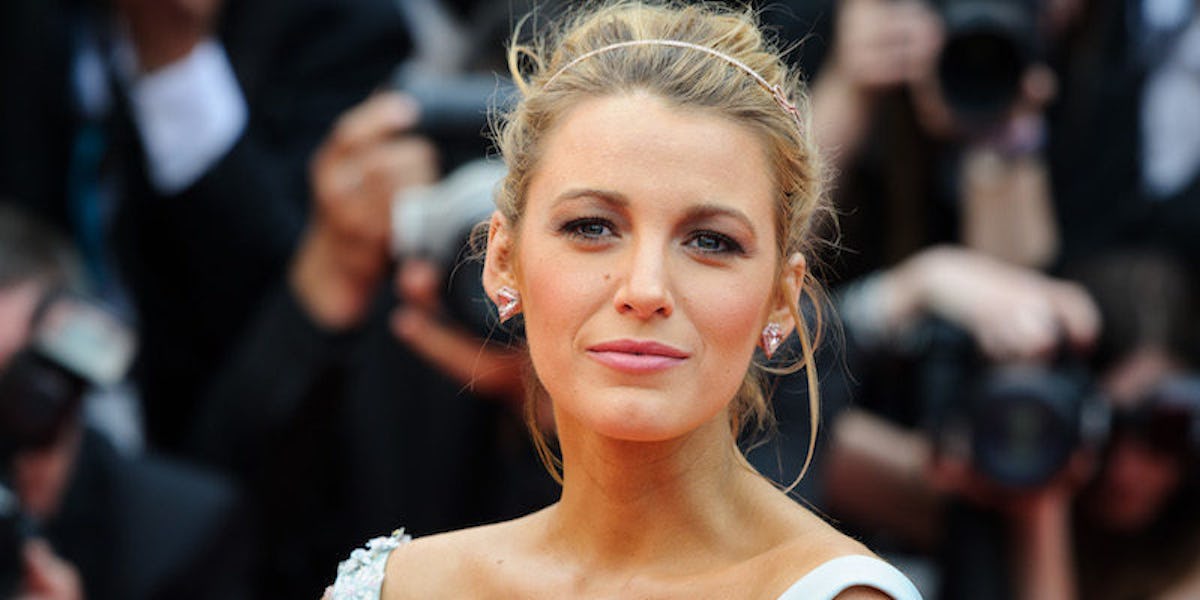 People Are Really Pissed At Blake Lively Over Her Latest Instagram Post
REX/Shutterstock
Blake Lively is facing criticism online for the caption on her most recent Instagram post.
The 28-year-old pregnant actress posted a photo of herself from the 2016 Cannes Film Festival red carpet on Tuesday.
The side-by-side photo features Blake's front side and back side, and the caption she wrote on it read,
L.A. face with an Oakland booty.
The caption is a lyric from Sir Mix-a-Lot's famous 1992 hit, "Baby Got Back," a song the rapper wrote specifically to celebrate black women's bodies.
The intro to the song starts with white girls making fun of black women's butts, with one saying to the other,
I can't believe it's just so round. It's like, out there. I mean, gross. Look! She's just so... black!
The Bay Area city of Oakland, in turn, is known for its large population of black people and working-class citizens.
With that context in mind, some people are finding the quote coming from Blake Lively, an upper-class, white actress from LA, to be in poor taste.
Many took their criticisms to Twitter.
This is not the first time Blake Lively has come under fire for being racially insensitive.
In 2012, the actress married Ryan Reynolds on a former slave plantation, and in 2o14, she faced criticism for her pre-Civil War South fashion line.
Still, others are saying it's just a song lyric and the criticisms Blake is now facing are unfair. Many feel the actress shouldn't have to apologize for merely quoting a song.
But, don't just listen to me ramble on — tell me your thoughts!
Poll photo credit: REX/Shutterstock
Citations: Blake Lively Calls Attention to Her 'L.A. Face' and 'Oakland Booty' at Cannes (The Cut)