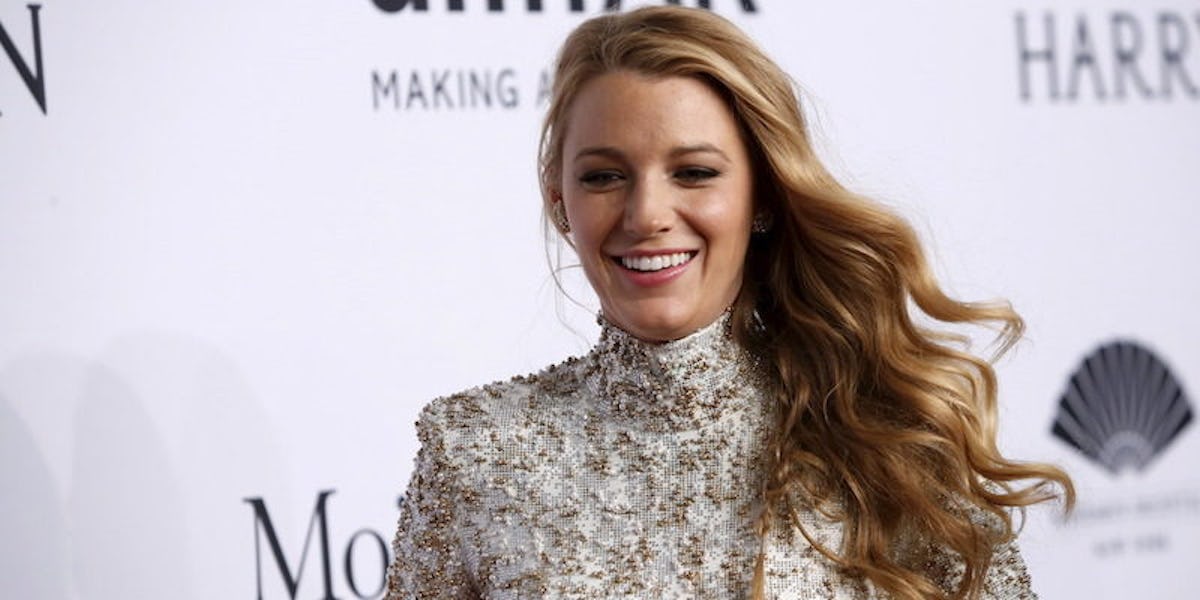 Blake Lively's Latest Instagram Proves She's The Biggest 'Harry Potter' Fan
REUTERS/Andrew Kelly
Just when we thought Blake Lively could't be any more perfect, she totally surprised us.
The 28-year-old actress just uploaded a photo of her new manicure today, and GUESS WHAT? IT'S "HARRY POTTER" THEMED.
Yup, that's right. Blake is apparently a huge fan of "Harry Potter."
The nail art has the Deathly Hallows symbol, and it looks badass AF.
To top it off, the caption reads,
I solemnly swear that I am up to no good.
AHHHHH, BLAKE. YOU'RE KILLIN' ME GIRL.
She even added eight shoe emojis and a scroll (Get it? The Marauder's Map?).
I guess I'll be getting a manicure this weekend. Thanks for the HP inspiration, Blake!
Citations: Blake Lively "Harry Potter" Nails (Refinery29)