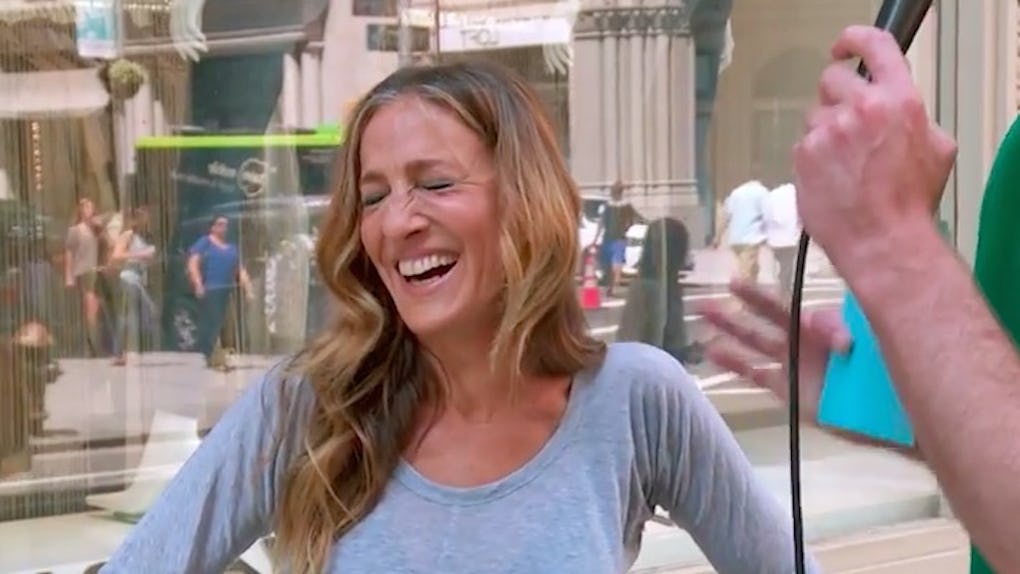 YouTube
Sarah Jessica Parker Finally Says What She Really Thinks Of 'SATC 2'
Was "Sex and the City 2" a huge disappointment for longtime fans of the HBO series? Critics of the 2010 film would respond with a resounding "yaaaas." Billy Eichner, however, would not agree, no siree!
The "Billy On The Street" comedian interviewed Ms. Carrie Bradshaw -- ahem, Mrs. Big -- herself, Sarah Jessica Parker, and addressed the overwhelmingly negative response to the second installment of the "SATC" movies.
We know what the critics thought of the film, but what did SJP think about Carrie, Charlotte, Miranda and Samantha taking that extravagant vacation to Morocco?
Even though Billy poses all the right questions to get to the bottom of the matter, in classic fashion, he hardly allows SJP to get a word in edge wise between his screaming defenses of "SATC 2."
She manages to squeeze in a few words, saying,
You're saying things I never would have the courage to say ... It did make an enormous amount of cash.
In other words, f*ck the haters. "Sex and the City 2" was worth more than the critics proclaim.
Check out the full segment of "Billy On The Street" above, and watch Sarah Jessica Parker almost score 100 percent in a game of "Santa's Reindeer or Sex App?"