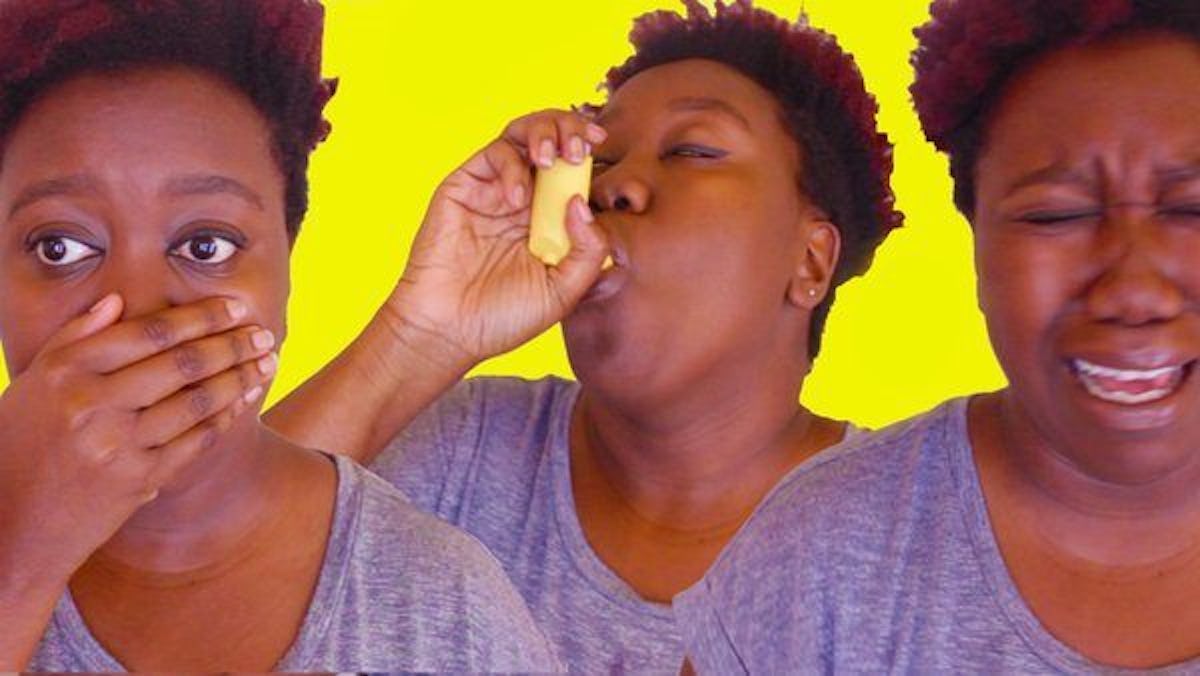 Fan's Reaction To Her Video Being Played At Beyoncé's Concert Is Priceless
I don't think there's anyone on this planet who deserves more to have her face projected on the jumbo screen at a Beyoncé concert than Evelyn From The Internets.
If you don't know who that is, it doesn't matter, just watch the video above and you'll agree with me. That is the absolute correct reaction to Beyoncé playing your video about her on the Formation World Tour.
Evelyn is a YouTuber from Austin, Texas who is known for her humorous -- but still real AF -- videos about race, social issues and just her life in general.
After Beyoncé dropped Lemonade last month, Evelyn released a rave review video of the album applauding Beyoncé for celebrating her blackness, and it has since spread all over social media.
Then, late on the night of May 7, Evelyn got a text from a friend telling her the news: She was a part of the Beyoncé tour.
BEYONCÉ HERSELF SAW FIT IN HER HONEY BEIGE MIND TO INCLUDE A CLIP OF MY # VIDEO ON TOUR THERE IS NIT RBOUGH OXYGEN https://t.co/LUPo653EAL — Evelyn (@EVEEEEEZY) May 8, 2016
So yeah, that's kind of a big deal. Can you imagine if Queen Bey not only knew who you were but also liked what you had to say so much she put you in her damn tour?!
On Monday, Evelyn posted a reaction video to the whole ordeal, including some clips of her and her brother the night she found out about it. This video is the most pure example of human happiness I have ever seen. It healed my soul.
My favorite part is when she just gets up and runs down the street for a mile "off the pure energy, off the pure adrenaline." And don't worry, she had her inhaler.
Apparently Evelyn has not yet seen Bey in concert, but I have a sneaking suspicion that's about to change.
Congratulations on being blessed by a goddess, Evelyn!
Citations: Beyoncé Played a Fan's Video on the Formation Tour, Makes Her Life (Cosmopolitan)